VAI Named to Food Logistics' 2020 FL100+ Top Software and Technology Providers
December 16, 2020
Ronkonkoma, N.Y. – December 16, 2020 – VAI, a leading ERP software developer and IBM Business Partner, announces that Food Logistics, the only publication exclusively dedicated to covering the movement of product through the global food supply chain, has named VAI to its 2020 FL100+ Top Software and Technology Providers list.
The annual FL100+ Top Software and Technology Providers honors leading software and technology providers that ensure a safe, efficient, and reliable global food and beverage supply chain. VAI's S2K Enterprise for Food On Cloud software is a streamlined and automated solution designed to meet the unique requirements of food distributors and manufacturers. With S2K Enterprise for Food On Cloud, customers are able to perform business processes under tight time restraints and ensure the proper management and tracking of inventory to comply with food safety regulations.
"From fleet management to warehouse management to simply just track and trace along the cold food chain, these software and technology providers have definitely stepped it up to ensure cold food and beverage products continue moving along the line without incident," says Maina Mayer, editor-in-chief of Food Logistics and Supply & Demand Chain Executive. "This pandemic has thrown the food industry a curveball, but many of these providers fast-tracked the development and deployment of their solutions to ensure food safety, traceability, visibility and quality assurance. So, to these winners and others in the industry working to make a difference, thank you!"
"We would like to thank Food Logistics for naming us to the 2020 FL100+ Top Software and Technology Providers list," said Ira Dannenberg, vice president of R&D – food division. "Particularly during times of uncertainty, our food and beverage customers know they have a solution that will help them reduce costs and manage the supply chain by organizing their routes, warehouse picking, and truck deliveries. We look forward to assisting their businesses throughout 2021 and beyond."
Companies on this year's 2020 FL100+ Top Software and Technology Providers list will be profiled in the November/December 2020 issue of Food Logistics, as well as online at www.foodlogistics.com.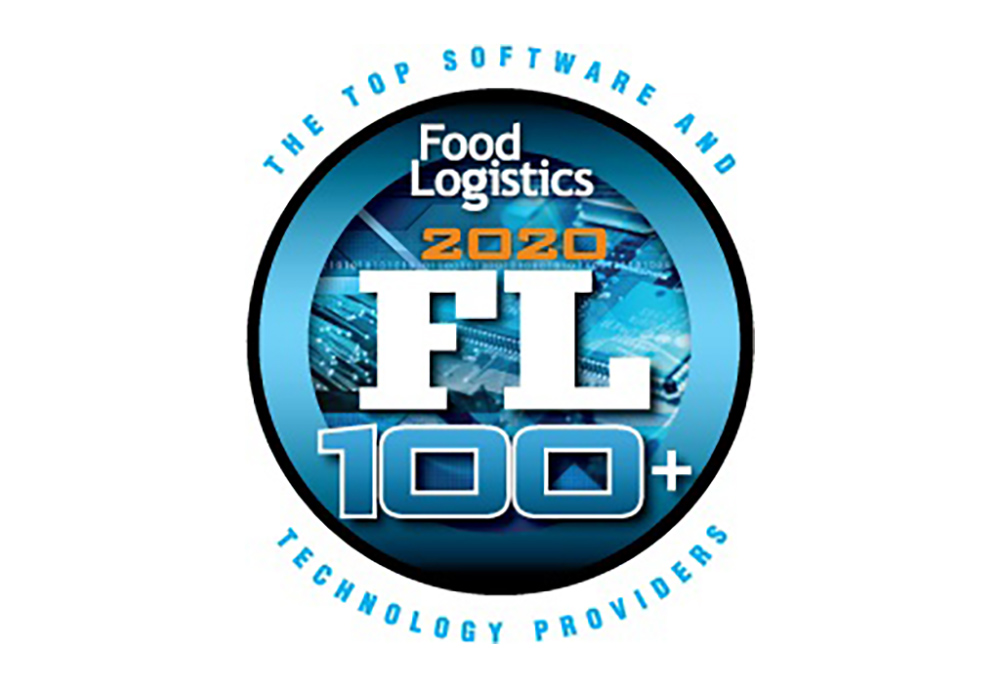 About Food Logistics
Food Logistics is published by AC Business Media, a business-to-business media company that provides targeted content and comprehensive, integrated advertising and promotion opportunities for some of the world's most recognized B2B brands. Its diverse portfolio serves the construction, logistics, supply chain and other industries with print, digital and custom products, events, and social media.
About VAI
VAI is a leading independent mid-market ERP software developer renowned for its flexible solutions and ability to automate critical business functions for the distribution, manufacturing, retail, and service sectors. An IBM Gold Business Partner, VAI's software solutions are backed by a wealth of experience and a reputation for excellence that countless companies rely on. With specific ERP solutions for Hard Goods, Food, and Pharmaceutical companies, VAI has helped some of the most recognized companies address key industry requirements and deliver bottom-line results. VAI continues to innovate with new solutions that leverage analytics, business intelligence, mobility, and cloud technology to help customers make more informed business decisions and empower their mobile workforce. VAI is headquartered in Ronkonkoma, NY, with additional locations across the United States. For more information, visit www.vai.net.
For more information, please contact:
Diane Dady
VAI
631-619-4729
Bridget Devine
Walker Sands Communications
312-561-2492