Distribution Management Software
From procurement optimization to warehouse management automation, S2K Enterprise Software for wholesale distributors will help improve customer service and boost productivity, either on-premise or cloud-based.
To survive and thrive in this pressured supply chain position, a wholesale distribution company needs to control already tight margins by increasing efficiency and eliminating waste by utilizing a distribution management software solution. Yet many distributors find themselves hindered by manual or disconnected processes, information delays, excess inventory, and purchasing information that's locked in the minds of individual employees.
Wholesale Distribution Challenges Include:
Tight margins
Eliminating excess and dead stock
Balancing carrying costs against order fill rates
Streamlining warehouse operations
Reducing shrink, waste and errors
Innovating and adding value to earn customer loyalty
Managing service, warranties, and maintenance
Online and self-serve options
Cost control
VAI's S2K Enterprise software provides wholesale distributors with an integrated distribution management solution that can help managers optimize operations and enhance profitability by connecting people and processes. With the right distribution solution in place, wholesale distributors can rapidly enjoy the benefits of fully integrated operations, high data visibility, accurate inventory management and faster movement of products.
How Technology Can Help:
Maximize inventory value with advanced purchasing formulas
Optimize your warehouse operations with scanning
Streamline order fulfillment
Reduce or automate manual processes
Link people, processes, and information
Gain insight to enhance operational and management decision-making
Empower your people with tools that fuel productivity
Leverage the web to provide customer self service and open new markets
Increase sales and improve customer service with sales force automation
Use mobile apps to interact with customers in new ways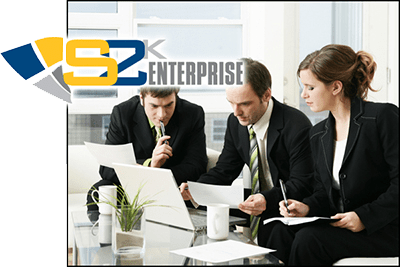 S2K Enterprise
VAI's technology roadmap, our shared vision with IBM, provides companies with a business model based on best industry processes that leverage technology to create value and improve performance. The S2K family of products includes solutions for Distribution, Manufacturing, Retail, Service, and Rental companies, with industry specific features for Durable Goods, Apparel, and Pharmaceutical. Regardless of industry, organizations that recognize and use information technology to help their businesses react to competition and quickly respond to change will be tomorrow's industry leaders. S2K Enterprise Software harnesses the power of technology and enables businesses to better anticipate consumer needs and enhance productivity.