What Our Customers Have to Say About S2K
Warehouse with Mobile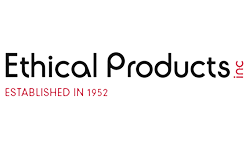 "The new S2K Warehouse Mobile software and hardware that we implemented from VAI has enabled us to turn our orders around in 24 hours or less at a 99.6% fill rate with very little back orders."
-Jonathan Zelinger, President, Ethical Products, Inc.
Warehouse
"We estimate that VAI's S2K Warehouse has reaped accounting staff time savings of over 50%. Additionally, the combination of real-time inventory, cycle counting and RF devices has yielded negligible inventory variances. We dropped from a $170,000 variance to less than $5,000 in one year."
-Mark Craddock, IT Director, Dorcy International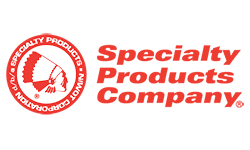 "The company can boast 99.9% on-time shipments, 99.9% inventory accuracy, and a less than .02% error rate with S2K Warehouse."
-Mina Cox, Chief Operating Officer, Specialty Products Co.
Portal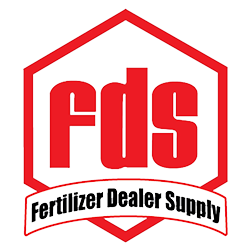 "In the six months following the launch of the VAI S2K Enterprise Portal, we have seen average order sizes double and average items per shipment grow 150% compared to the previous year."
-Jamie Ellars, IT Manager, Fertilizer Dealer Supply
"We contracted with VAI to develop this amazing informational website. The results have been unbelievable. Our business is mushrooming. The website that VAI has developed for us is professional, it's corporate, it's accomplished every one of the things we wanted to do and it's really helped catapult our business."
-Steven Koss, President, Sheralven Enterprises, Ltd.
Cloud

"We wanted to run our S2K ERP solution cost effectively, while also integrating seamlessly into our IT environment. Now we do not need to worry about owning hardware, and we have secure access to S2K Enterprise without the worry of a system failure or data breach. In fact, we have never experienced down time. We also have greater visibility and improved collaboration across all departments, allowing us to be lean and competitive. Best of all, we have the flexibility to scale our cloud capacity as we grow."
-David Lombardo, Comptroller, US Air Tool Co.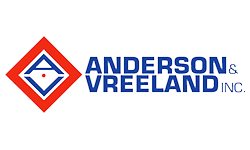 "Partnering with VAI to add a cloud-based ERP solution was the best thing we could have done. In the past, if our home-office in New Jersey went down, each location went down, costing us detrimental downtime. Now, by leaning on VAI's S2K ERP solution, everyone can operate remotely and we no longer have to worry about maintaining our hardware. We also have full visibility across every location, from New Jersey, to our 11 fulfillment centers and warehouses nation-wide. VAI has provided an exceptional cloud ERP solution and customer service, and we look forward to our future as we continue to scale and grow."
-Bertha Pinto, IT Director at Anderson & Vreeland
Supply and Demand Planning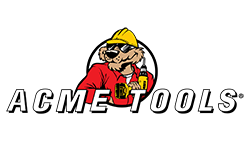 "Customers come to Acme Tools as a one-stop shop for all their tools and equipment needs. Our inventory has to be accurate. With VAI's Enhanced Suggested Purchasing, our 'out of stocks' and 'back orders' have decreased significantly, which results in improved customer service and streamlined purchasing processes for our sales staff. This visibility ensures we have the right amount of supplies at the right time—saving us time and money."
-Dean Spicer, Acme Tools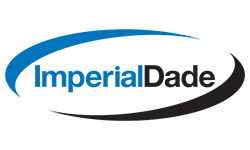 "With VAI Supply and Demand Planning, we don't have to spend a lot of time analyzing the data because the system is doing it for us. The application will also put truckloads together for us. If a load falls a little bit short, you can increase items by a percentage to get a full truck in a sensible way. The system knows how big the truck is and how much space the product occupies. It knows vendor minimums and maximums, all the nuances of ordering. So why not let the system do it for us?"
-Harry Westfall, IT Director, ImperialDade
Material Requirements Planning (MRP)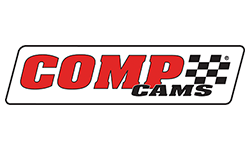 "VAI's MRP solution provides total inventory visibility, which leads to fewer resources invested in products that sit on shelves and, ultimately, improved customer service. We use VAI's MRP solution daily to schedule everything from manufacturing the packaging to developing the finished goods. The powerful forecasting technology has resulted in increased purchasing by as much as 25 percent in some areas so that we are able to always meet customer demand."
-Scott Miller, Vice President of Procurement at COMP Cams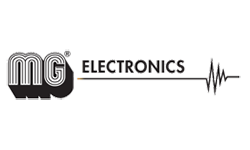 "At Kauffman, we offer customers industry-leading warehouse solutions, but to do so consistently and efficiently, it's crucial that we streamline our own internal processes and have visibility into our workflow. By integrating VAI's MRP solution, we've been able to digitize our day-to-day activities, cutting out the labor and human error associated with manual document management. Because of this solution, we have become more environmentally friendly, efficient and profitable."
-Scott Hite, CFO at Kauffman Engineering Inc.
Unlimited User License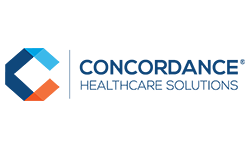 "Merging three companies presents enormous challenges when it comes to transitioning and standardizing onto common technology platforms. VAI's S2K Enterprise was a unanimous decision based on the performance of the system to streamline our distribution and supply chain, but also, the unlimited user license removed a significant cost barrier that could often impede business growth like we are experiencing."
-Keith Price, VP of Information Services, Concordance Healthcare Services
"The unlimited user licenses VAI offers were critical for our ability to expand. With other competing ERP solutions, the cost of adding new licenses for every single new user could have made some acquisition costs prohibitive; with VAI's offerings – coupled with their tremendous customer service to help us onboard new employees – that was never an issue."
-Doug Trisnar, CIO, Joshen Paper & Packaging, Inc.
Mobile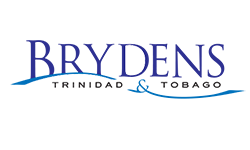 "With VAI's S2K Mobile application, our team has leaped ahead of the competition. Sales reps are now equipped with real-time information on all aspects of customers' business, including orders already processed, delivered, and everything in between."
-Marcus Kanhai, Sales Manager, A.S. Bryden & Sons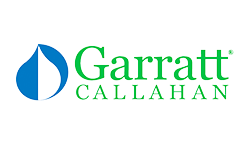 "As a longtime VAI customer, we've always appreciated the constant release of new and enhanced VAI products, and we were particularly excited about the S2K Order Entry application functionality, given the sales nature of our business. The offline capability of the Order Entry application enables our organization to communicate more effectively and more quickly, and our sales representatives no longer have to wait for an internet connection at a customer site to create an order."
-Reema Rios, Quality System Manager, Garratt-Callahan
S2K ROI

"We discovered S2K to be very intuitive and we found the on-line help very useful. And with S2K, our inventory control is now 99% accurate. With the improvement of inventory control, the system has paid for itself."
-Ajay Sanghvi, Vice President of Operations, Berje, Inc.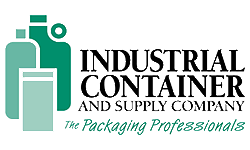 "Our S2K ERP software has kept up with tripled volume and our sales are unbelievable. Inventory turns have gone from 4 to 8. The reports we generate are awesome, and base system reports are critical to the decisions we are making each day."
-Julie Dixon, IT, Industrial Container & Supply
S2K Sales Force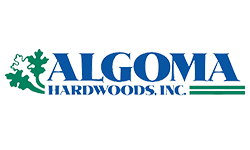 "It used to take hours before to come up with total sales for a given customer across all companies and with VAI S2K Sales Force, we now have it with the click of a button."
-Rachel Christian, Business Systems Analyst, Algoma Hardwoods, Inc.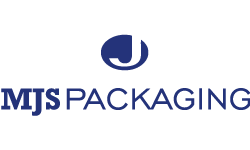 "With VAI S2K Sales Force, I can equip my sales guys with improved reports for our customers that display inventory levels, history of purchasing and suggestions. Our sales force can show not only that we have these capabilities, but that we can share them and provide real value to our customers. This has helped us generate additional sales, cross-selling, and opportunities."
-Don Byerly, VP of Sales, Refrigiwear, Inc.
S2K Food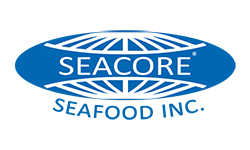 "VAI S2K for Food has improved Seacore Seafood's customer service and entire business operation. It integrated our wholesale and retail operations which resulted in increased sales, growth and customer retention. With nearly 2000 business customers and 20 trucks on the road, it has allowed us to efficiently process just-in-time orders which account for 90% of our daily orders."
-Sal Battaglia, Director of Operations Seacore Seafood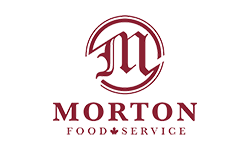 "The extensive capabilities provided through VAI's S2K for Food software has not only met all of our truck routing expectations, but has also provided our team with the ability to make better informed business decisions, whether it be special ordering, just in time inventory or warehouse management."
-Kris Dubrey, Office Manager, Hillcrest Foods, Inc.
S2K Retail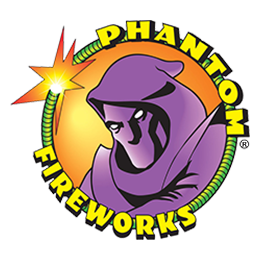 "On a busy Saturday what used to take me 4 or 5 cashiers to get through a day now only takes me 2 or 3 to get through the day. With VAI S2K Retail, I'm able to process the sales faster and in a more efficient way."
-Jeff Bell, Store Manager, Phantom Fireworks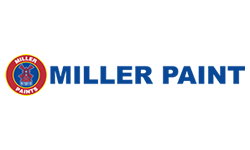 "Since implementing VAI's S2K for Retail software, Miller has grown from 15 to 33 stores throughout Washington and Oregon states. In addition, the company plans to open 20 new stores in the North Western United States over the next few years. With the help of S2K, Miller will achieve this substantial growth projection."
-Steve Dearborn, CEO, Miller Paint Co., Inc.
Integrated Applications
"VAI's integrated applications provide us with a seamless ERP suite that has improved our bottom-line and enhanced our overall operations. From forecasting customer demand and placing accurate purchasing orders, to ensuring that we are making the most cost-effective decisions for our customers, S2K helps us deliver the highest level of customer service anywhere, anytime."
-Gordon Ruggles, CEO, Martin Inc.
eBusiness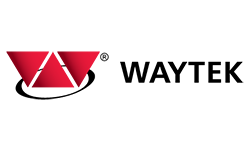 "S2K for the Web has increased our revenue by 10% and our inventory turns by 30%. In ROI terms, we've paid for S2K within a year, and we've secured a number of very large customers out of this. Waytek has picked up 1,000 new customers since we installed VAI's integrated S2K eBusiness and S2K Enterprise Software. We've secured a number of very good, large customers and we've experienced a significant increase in revenues and inventory turns."
-Bob Lamoreaux, President, Waytek, Inc.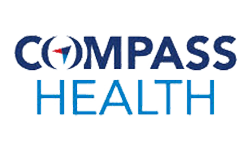 "Since we first started working with VAI, Compass Health Brands has experienced significant growth, even throughout the COVID-19 pandemic. Beyond a jump in Average Order Value, we've seen a shift from customers calling our staff directly to place orders to increases in self-service. This is giving our employees the opportunity to move Compass Health Brands forward, not just support business by filling orders that could occur with a more frictionless website experience."
-David Jones, Vice President, e-commerce and Digital at Compass Health Brands