Retail
Transform your business with S2K Enterprise Software by delivering a multi-channel experience to strengthen customer relationships and drive profitable growth.
VAI's S2K Retail Management Software leverages innovative technology to create integrated enterprise solutions. Our software package provides comprehensive turnkey solutions that optimize and centralize information across platforms. By increasing productivity and streamlining retail operations, VAI's advanced retail software gives management teams the ability to move merchandise more effectively and eliminate costly delays.
Product Overview
Automatically calculates and creates restocking orders, special orders, and direct shipments
Get up-to-the-minute sales reports for the day, week, month, or year
Eliminate long checkout lines. Your customers will appreciate a quicker, more accurate checkout experience
Integrated credit card processing and high-speed credit card authorizations via an Internet gateway
Customer loyalty tracking to encourage repeat business and higher ticket averages
One retail software package to manage your retail stores, warehouses, and e-commerce sites will save you time and money
Reporting and management tools accurately reflect the sales history of your entire business, not just your retail stores
Purchasing decisions for your business are based on your complete inventory picture, including online sales
Automatically set up customer accounts online and give your customers one more way to shop with you
Integrated marketing tools such as e-mail newsletters and promotional discounts help you keep in touch with customers
Allow shoppers to view their history online, including online purchases as well as those made in your brick-and-mortar stores
Allows A/R customers to shop with you online with the same billing options, credit limits, and account holds that you use in your brick-and-mortar stores
Retail Modules
e-Commerce Open new markets, cut costs, and empower your customers to service their own accounts and buy your products or services online.
Retail Point of Sale Deliver a superior customer experience at the point-of-sale, capture important customer information, and ensure a quick and accurate checkout process.
Sales Force Automation Stay on top of valuable opportunities to ensure that your sales team is working at maximum effectiveness whether they are in the office or on the road.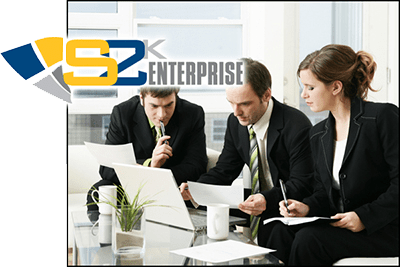 S2K Enterprise
VAI's technology roadmap, our shared vision with IBM, provides companies with a business model based on best industry processes that leverage technology to create value and improve performance. The S2K family of products includes solutions for Distribution, Manufacturing, Retail, Service, and Rental companies, with industry specific features for Durable Goods, Apparel, and Pharmaceutical. Regardless of industry, organizations that recognize and use information technology to help their businesses react to competition and quickly respond to change will be tomorrow's industry leaders. S2K Enterprise Software harnesses the power of technology and enables businesses to better anticipate consumer needs and enhance productivity.