Memberships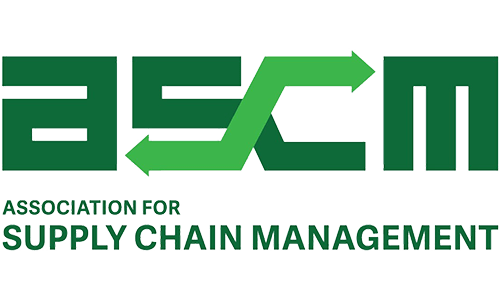 APICS is a not-for-profit international educational organization respected throughout the world for its educational and professional certification programs. With nearly 60,000 individual and corporate members in 20,000 companies worldwide, APICS is dedicated to using education to improve the business bottom line. APICS is recognized globally as the source of knowledge and expertise for manufacturing and service industries across the entire supply chain, in such areas as materials management, information services, purchasing and quality. APICS is also the leading provider of high-quality, cutting-edge educational programs that advance organizational success in a changing, competitive marketplace. As a distribution center for hundreds of business management publications and educational materials, APICS is a source of solutions, support, and networking through local chapters, workshops, and the annual APICS International Conference and Exposition.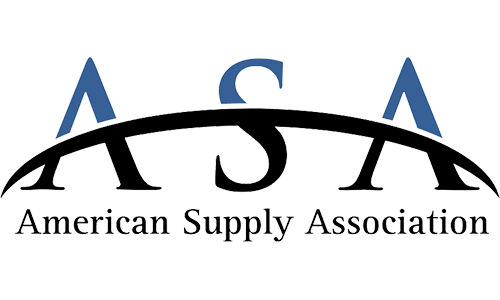 ASA is a national organization serving the Plumbing, Heating, Cooling and Piping (PHCP) and Industrial Pipes, Valves and Fittings (PVF) industries. For over 30 years, ASA has provided the forum for PHCP & PVF wholesale distributors and their vendors from around the country to discuss critical issues facing them. Together, ASA members can influence the future success of the PHCP/PVF channel, and develop new ways to improve profitability and effectiveness. VAI has a large number of HVAC distributors using S2K Enterprise Edition very successfully.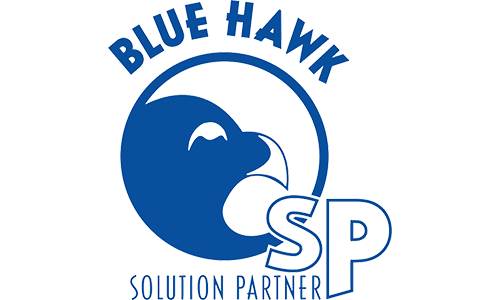 BLUE HAWK was established to ensure the survival and growth of the Independent HVAC/R/R Distributor. The existence of BLUE HAWK allows independent businesses to use their combined purchasing power to attain competitive pricing for the goods and services they use. At a time when the relentless expansion of manufacturer owned distributor networks and large corporation-owned distributor chains is intensifying, independently owned operations have turned to BLUE HAWK to help level the playing field with these large competitors.The members of BLUE HAWK benefit from far more than purchasing power alone. They benefit from other services available through cooperative membership such as improved marketing channels, public relations, lobbying efforts, educational and training programs, networking opportunities, sharing of 'best business practices' and technology support.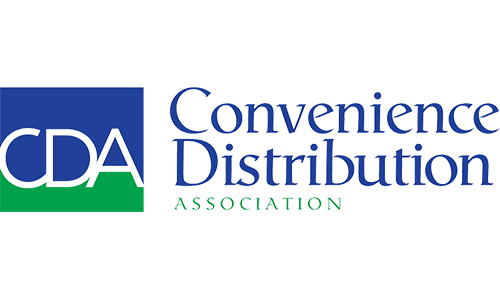 Convenience Distribution Association (CDA):The Convenience Distribution Association (CDA), formerly AWMA, is the trade organization working on behalf of convenience products distributors in the United States. Its distributor members represent more than $92 billion in U.S convenience product sales, serving a wide variety of small retail formats. Associate members include leading convenience product manufacturers, brokers, retailers, suppliers and others allied to the industry.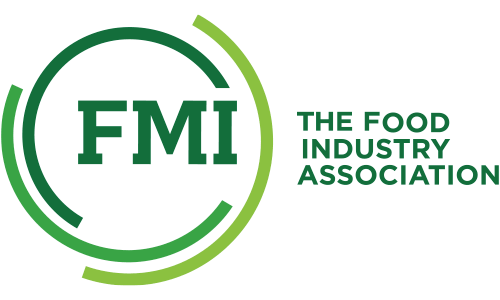 As the largest trade association of its kind, the Food Marketing Institute offers its members a diversity of services that range from helping the small independent operation remain competitive, to assisting wholesalers to develop the latest distribution systems, to identifying consumer attitudes toward food safety, solid waste, new products and the like. Food Marketing Institute (FMI) conducts programs in public affairs, food safety, research, education and industry relations on behalf of its nearly 1,250 food retail and wholesale member companies in the United States and around the world. FMI's U.S. members operate more than 25,000 retail food stores and almost 22,000 pharmacies with a combined annual sales volume of nearly $650 billion. FMI's retail membership is composed of large multi-store chains, regional firms and independent operators. Its international membership includes 126 companies from more than 65 countries. FMI's nearly 330 associate members include the supplier partners of its retail and wholesale members.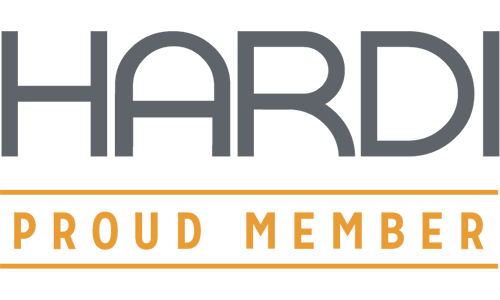 HARDI was formulated by the consolidation of two long time wholesale trade organizations – Northamerican Heating, Refrigeration & Airconditioning Wholesalers (NHRAW) and Air-conditioning & Refrigeration Wholesalers International (ARWI). The new organization represents over 450 wholesale companies, including 17 international companies, plus over 300 manufacturing associates and nearly 140 manufacturer representatives. It is estimated that HARDI members represent 80 percent of the dollar value of the HVACR products sold through distribution.
The Healthcare Distribution Alliance (HDA) is the national organization representing primary pharmaceutical distributors — the vital link between the nation's pharmaceutical manufacturers and more than 200,000 pharmacies, hospitals, long-term care facilities, clinics and others nationwide.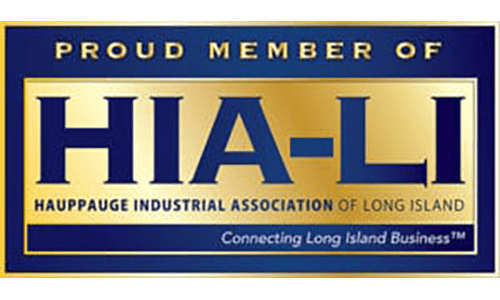 The Hauppauge Industrial Association (HIA), has a membership of approximately 1,000 companies throughout Long Island. HIA is a 25 year old business organization that focuses on the economic health and well-being of its member companies and that of the entire Long Island business community. HIA provides services and programs focusing on international trade, human resources, business development, government affairs, manufacturing, technology, environment, education, engineering, transportation, energy and much more.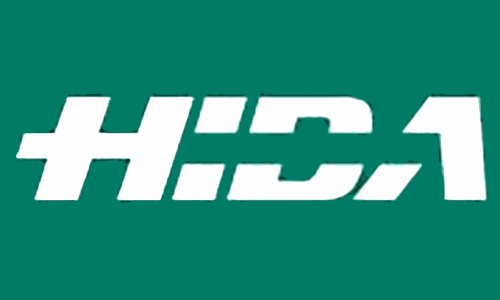 The HIDA Educational Foundation is dedicated to improving the efficiency and effectiveness of medical product distributors and the healthcare supply chain through education and research. The HIDA Educational Foundation works through the cooperative efforts of manufacturers, technology firms, and distributors. VAI has been active in the medical distribution area for many years and has had great success in this area.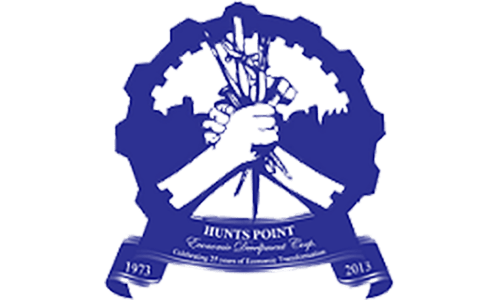 The Chamber was established in 1973 by local business owners seeking a collective voice and a forum in which to network. Chamber meetings and workshops are held throughout the year; they act as informative gatherings in which to share information with key decision makers. Besides uniting Hunts Point business owners, the Chamber initiated the Hunts Point Economic Development Corporation in 1988 to develop strategic development programs. Since its inception, the Chamber of Commerce has helped to make Hunts Point a central economic region in New York State.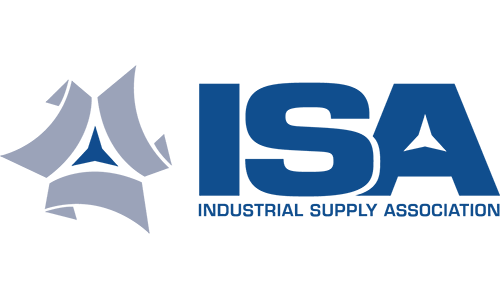 ISA is the product of a consolidation between the Industrial Supply Manufacturers Association (ISMA) and the Industrial Distribution Association (I.D.A.). The primary focus of the Industrial Supply Association is to improve the industrial supply channel through its mission-critical activities, including: conventions and forums for member interaction and education, gathering and dissemination of critical information, and development and implementation of channel performance initiatives. ISA is committed to bringing channel partners together and fostering an environment that allows for a free flow of communication to better understand the needs of both the manufacturer and distributor. VAI supports industrial distributors worldwide with great success.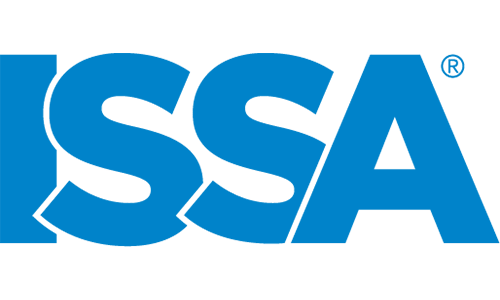 When you join ISSA, the world's most recognized cleaning association, you become a member of a global community of more than 6,000 distributor, manufacturer, building service contractor, in-house service provider, and manufacturer representative companies. ISSA's more than 80 years of experience can mean success for your future.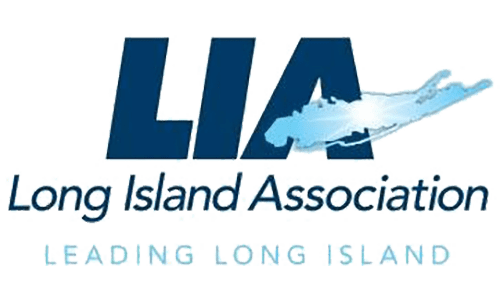 LIA strives to lead and unify the region in order to strengthen Long Island as a place to live, work and do business. LIA actively advocates the interests of, and promotes cooperation among the business, labor, educational, scientific, technology, not-for-profit and civic communities. LIA also seeks to create and retain balanced economic opportunities and jobs in a clean, healthy and safe environment.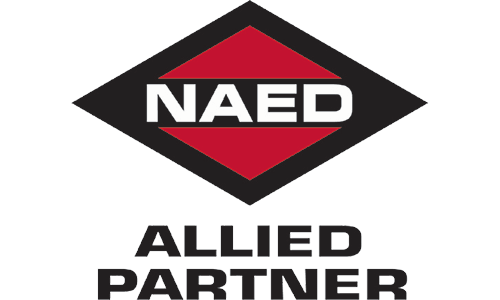 NAED, The National Association of Electrical Distributors is the voice of the electrical distributor. We provide members with the best tools, information and assistance to help them thrive and improve the electrical distribution channel.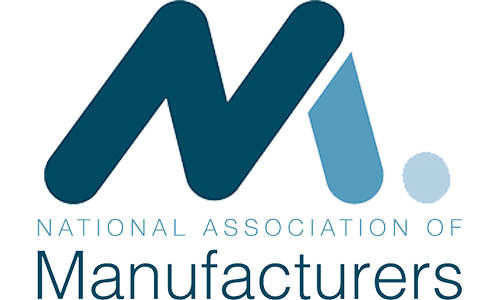 The NAM is the nation's largest industrial trade association, representing small and large manufacturers in every industrial sector and in all 50 states. Its mission is to enhance the competitiveness of manufacturers by shaping a legislative and regulatory environment conducive to U.S. economic growth and to increase understanding among policymakers, the media and the general public about the vital role of manufacturing to America's economic future and living standards.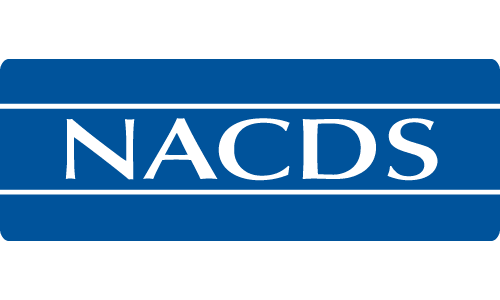 For 85 years NACDS has represented traditional drug stores, supermarkets and mass merchants with pharmacies and supplier partners. Chains operate over 40,000 pharmacies, and NACDS' member companies include regional chains, with a minimum of four stores, and national companies. Chains employ nearly 3 million individuals, including 152,000 pharmacists.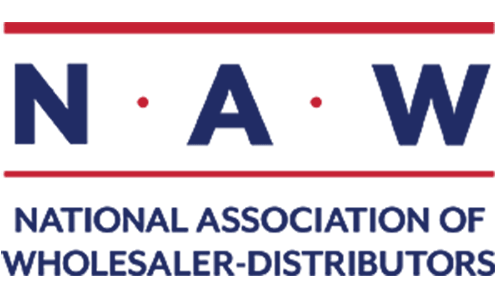 VAI is proud to be an associate member of NAW, National Association of Wholesaler-Distributors. A principal value of NAW membership is the opportunity for networking and benchmarking within the entire wholesale distribution industry. Since NAW members represent all lines of trade, NAW is uniquely positioned to create programs and opportunities for executives to learn from peers with whom they do not compete.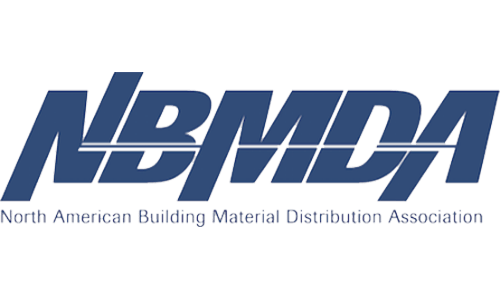 The North American Building Material Distribution Association (NBMDA) represents a network of distributors and manufacturers dedicated to pursuing the Association' s mission of developing and promoting the effectiveness of distribution processes to improve member profitability and growth.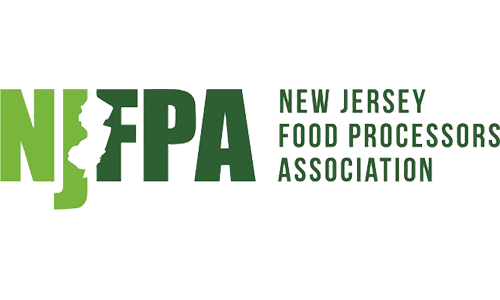 The New Jersey Food Processors Association (NJFPA) promotes and supports the New Jersey food processing industry. The NJFPA was chartered in 1934, originally comprised of a few national canning companies throughout the state. It now encompasses member companies representing all facets of the food processing industry, including meat and poultry, seafood, dairy products, specialty foods, fruits and vegetables, and cereals and grain products. Their members provide a safer, healthier, and more varied and interesting diet than ever before for New Jersey and the country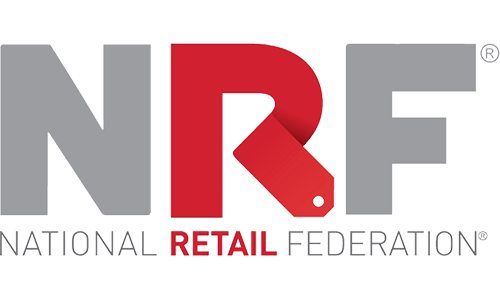 As a member of the NRF, VAI is part of the world's largest retail trade association, with membership that comprises all retail formats and channels of distribution including department, specialty, discount, catalog, Internet and independent stores. NRF represents an industry with more than 1.4 million U.S. retail establishments, over 20 million employees and sales of $3.8 trillion in 2003. As the industry umbrella group, NRF also represents more than 100 state, national and international retail associations.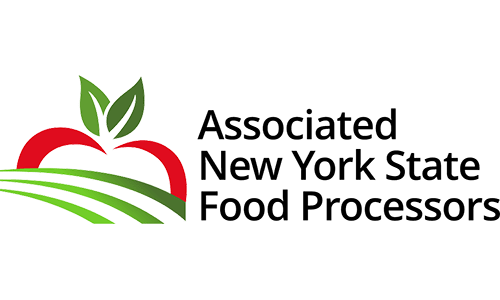 Founded in 1885 by a progressive group of canners, the Associated New York State Food Processors is the oldest statewide food processing trade association in the United States. They represent a major portion of the New York state's processed food industry. Over the years their membership has grown to include active membership from the New York Association of Wine Producers in 1981 and the New York State Association of Refrigerated Warehouses in 1984. Their list of processors is impressive, including that of fruits, vegetables, wine, and food specialty items.
The Pet Industry Distributors Association, was organized in 1968 for the purpose of promoting progress within the pet industry and to conduct programs and activities on behalf of the wholesaler-distributor. The mission of the Pet Industry Distributors Association is to enhance the well-being of the wholesaler-distributor, to promote partnerships with their suppliers and customers, and to work cooperatively in fostering the human-companion animal bond.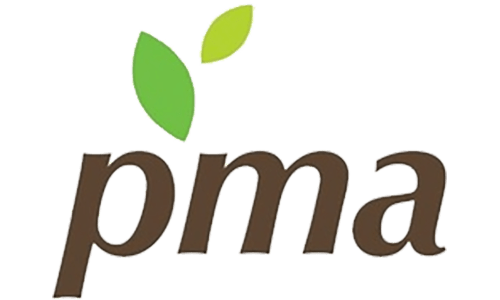 The Produce Marketing Association is the leading global trade association serving the entire produce and floral supply chains by enhancing the marketing of produce, floral, and related products and services worldwide.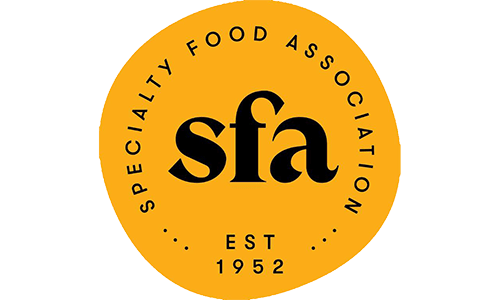 The Specialty Food Association (SFA) is a membership-based trade association founded in 1952 and currently representing 3,500+ businesses. The SFA vision is to "Shape the Future of Food." Our members are specialty food artisans, purveyors, importers and entrepreneurs, as well as distributors, retailers, and others involved in the specialty food trade. Overall specialty food sales in the U.S. totaled over $127 billion in 2016. The SFA (formerly the National Association for the Specialty Food Trade) owns and produces the Winter and Summer Fancy Food Shows, and presents the annual sofi Awards honoring excellence in specialty food. The Association is a source of industry information, educational events and in-person and online networking opportunities for its members, including a Specialty Food Business Summit and online Product Marketplace. SFA produces yearly research reports that include the State of the Specialty Food Industry and Today's Specialty Food Consumer.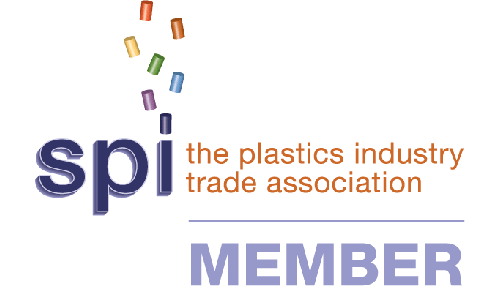 Founded in 1937, SPI: The Plastics Industry Trade Association promotes growth in the $373 billion U.S. plastics industry. Representing nearly 900,000 American workers in the third largest U.S. manufacturing industry, SPI delivers advocacy, market research, industry promotion, and the fostering of business relationships and zero waste strategies. SPI also owns and produces the international NPE trade show. All profits from NPE are reinvested into SPI's industry services.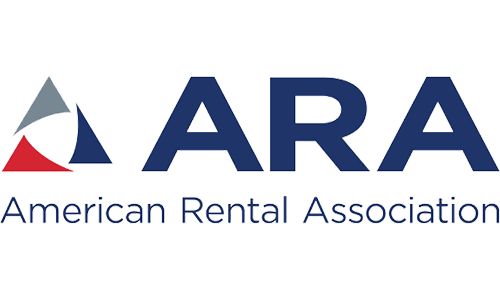 The American Rental Association (ARA) is the international trade association for the equipment rental industry. Now in its sixth decade of operation, the ARA is the source for industry research, government affairs, information, business development tools, insurance, education and training, networking and marketplace opportunities for the equipment rental industry throughout the world.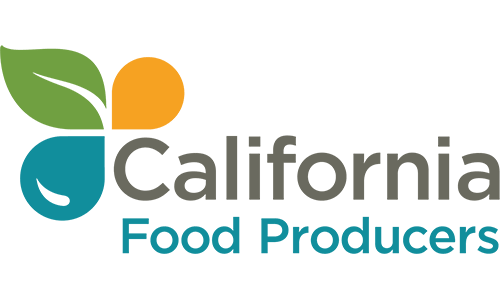 Established in 1905, The California League of Food Processors represents the business interests of California's dynamic fruit and vegetable processing industry. The league's food processing members supply the nation's consumers with premium quality fruits and vegetables which range from apricots to zucchini in every package type imaginable.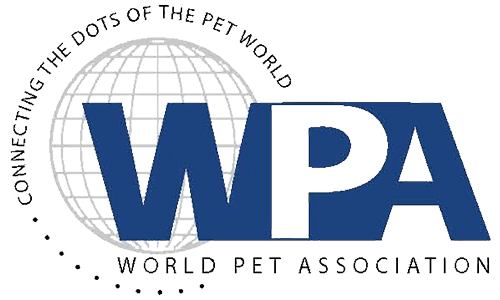 For more than fifty years, the World Pet Association (WPA), the pet industry's first trade association, has helped to shape its future. Today, as the driving force behind the industry, WPA uses its strength and continuity in the marketplace to create and foster a profitable climate for its member businesses. More than a voice, WPA is a pro-active force that raises consumer awareness, develops and retains customers for the industry, opens markets, forges trade relations and promotes industry growth.