Manufacturing Management Software
By automating production, planning and quality control, S2K Enterprise Software can lower costs and increase profits.
Increasing savings while enhancing performance has never been easier with VAI's Manufacturing Software. Either on-premise or cloud based, this robust manufacturing business management system spans a broad spectrum of industries to ensure your business will always have the VAI advantage. Through our in-demand software suites, we deliver enduring savings to companies interested in streamlining operations without sacrificing quality. Effective innovation is now within reach with our S2K Enterprise for Manufacturing. Effective manufacturing management software is the bedrock for success and now your company can reap the benefits of minimized costs and expanding market share through VAI technology.
Product Overview
S2K Manufacturing Enterprise Software offers streamlined solutions that will address your company's most pressing challenges. From managing daily operations to augmenting productivity over time, VAI's manufacturing solution ensures your business will stay at the forefront of innovation. When superior performance and cost savings are top priorities, VAI's S2K Enterprise Software promises effective results for the future of your business.
Manufacturing Software Modules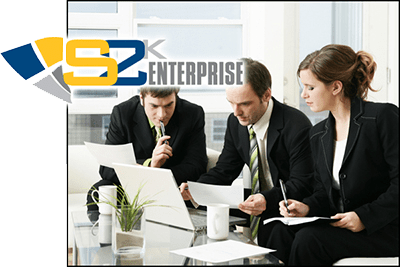 S2K Enterprise
VAI's technology roadmap, our shared vision with IBM, provides companies with a business model based on best industry processes that leverage technology to create value and improve performance. The S2K family of products includes solutions for Distribution, Manufacturing, Retail, Service, and Rental companies, with industry specific features for Durable Goods, Apparel, and Pharmaceutical. Regardless of industry, organizations that recognize and use information technology to help their businesses react to competition and quickly respond to change will be tomorrow's industry leaders. S2K Enterprise Software harnesses the power of technology and enables businesses to better anticipate consumer needs and enhance productivity.