The Manufacturing Industry's Challenges and Solutions Heading into 2022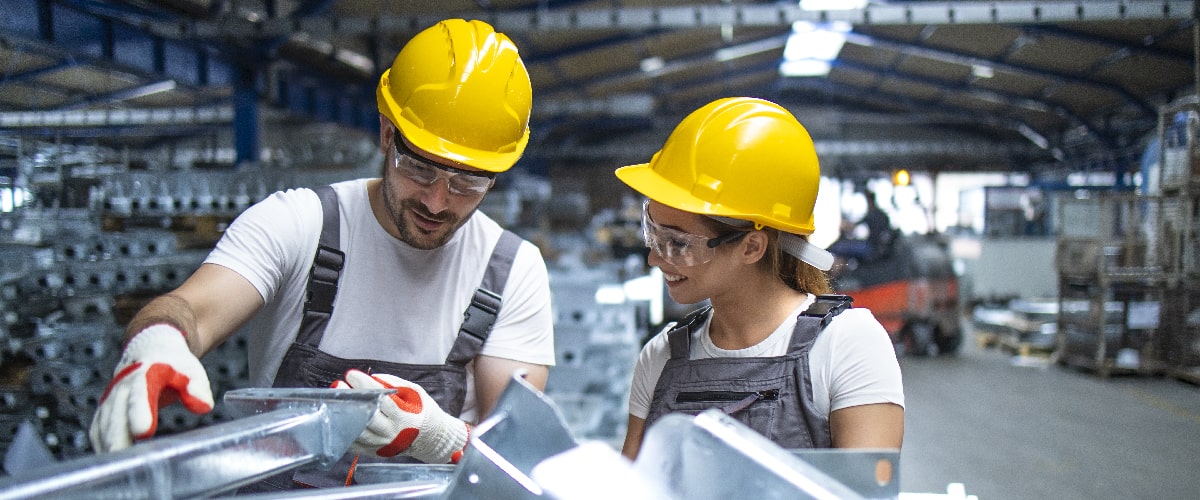 As we approach the end of 2021, many people wonder what will be on the store shelves this holiday season, and how much more goods will cost them compared with last year. According to The Institute for Supply Management Chair for the Survey Committee Timothy Fiore, "All segments of the manufacturing economy are impacted by record-long raw material lead times, continued shortages of critical materials, rising commodities prices, and difficulties in transporting products. Global pandemic-related issues — worker absenteeism, short-term shutdowns due to parts shortages, difficulties in filling open positions, and overseas supply chain problems — continue to limit manufacturing growth potential."
As shortages across the supply chain continue to capture global attention, some are turning to 2022 with higher expectations. For manufacturers, this could be the time and opportunity to shore up and tech enable operations end-to-end, investing in technology to expand production capabilities and open the way to an adaptable future.
A manufacturing solution as part of a wider Enterprise Resource Planning (ERP) system works to ensure that manufacturers have the necessary components at the right time to properly manage demand and ever-changing lead times. Investing in manufacturing technologies is the best way to make production more efficient and stable, at prices that can compete in the global market.
Outlined here are a few current manufacturing problems and solutions that manufacturing technology within a modern ERP system can address, especially in these times.
Challenge
With older workers leaving the force and younger workers largely flocking to industries such as technology and healthcare, manufacturers are challenged to attract and retain employees. At the same time, producers and distributors are struggling to meet demand due to shortages and disruptions across all industries. The high turnover among workers such as truck drivers and warehouse personnel continue to strain the supply chain.
Solution
Shop floor control technology can help manufacturers to be most efficient with the labor force, using automation to enable fewer hands to do less work. The software is responsible for the management of activities and the flow of materials inside a manufacturing plant. It includes employees, equipment, supplies, and production time. This is technology designed to prioritize, track, and report against production orders and schedules and allows users to record both raw materials and labor usage on the shop floor. Its capabilities combined are far-reaching, and a critical component for manufacturers today to operate in a leaner capacity if needed.
Challenge
Inventory management and warehouse efficiency are the most critical challenges manufacturers face each day, tasked with managing employees, monitoring the movement of goods and materials through the warehouse, and fulfilling customer orders timely and efficiently. Inventory is vital to operational profitability. Businesses with poor inventory planning do not have accurate real-time information on how much inventory is on hand, which in turn can lead to unfilled orders and effect both customer service and the bottom line.
Solution
Material Requirements Planning (MRP) eliminates purchasing and scheduling problems and speeds up the production process. The software helps purchasing and production managers analyze current and future material and distribution requirements and enables more effective planning. MRP offers the assurance that materials and components will be available when needed, along with minimized inventory levels, reduced customer lead times, optimized inventory management, and improved overall customer satisfaction.
Challenge
For manufacturers, insufficient capacity planning can lead to declining delivery performance and frustrate sales personnel, while excess capacity can be costly and unnecessary. The inability to properly control capacity can hinder a company's growth and success.
Solution
Capacity Requirements Planning (CRP) refers to the process of determining in detail the amount of labor and machine resources required to accomplish the tasks of production. Using a CRP, a company can determine how many products it can make and how much ability it has to meet production objectives. VAI's S2K CRP application, for example, provides the summary information needed to spot situations where capacity is short or long, enabling manufacturers to shift production and manage resources effectively.
Competition, unexpected events, and consumer demand are putting relentless pressure on manufacturers at this very moment. A manufacturing shop can only progress as far as its manufacturing capabilities will allow. Solutions to modern challenges can be achieved with automation, leveraging the manufacturing capabilities available in a modern ERP solution.
Pete Zimmerman
North American Software Sales Manager
Comments