Increase Visibility in the Food Supply Chain with IoT and Inventory Management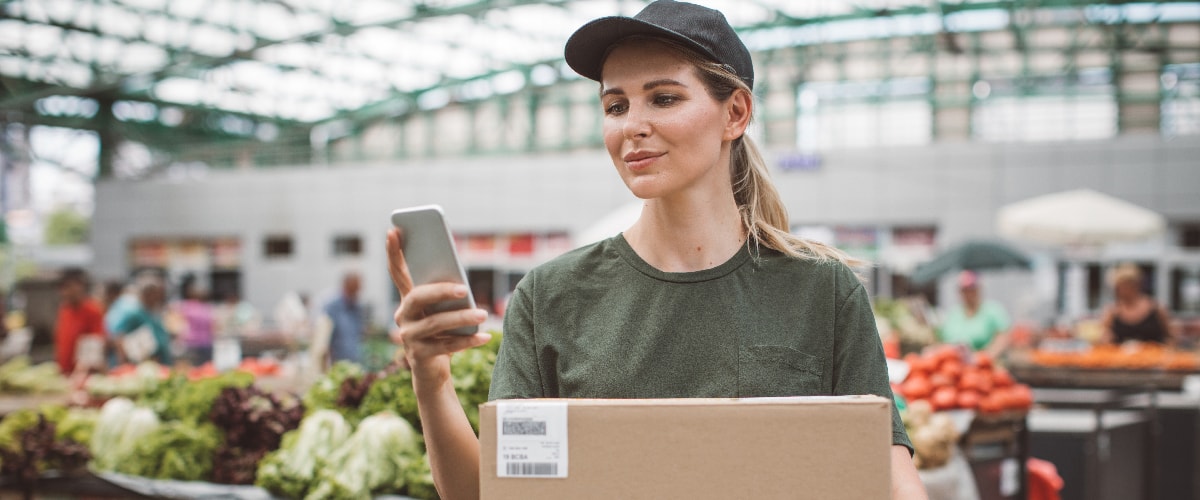 Despite efforts to improve food safety, foodborne illnesses and recalls are still a problem for many food and beverage suppliers. The COVID-19 pandemic has put an extra strain on food industry workers to take the necessary precautions and ensure food safety continues to be a top priority. Consumers need to trust that the food they're buying is safe to consume, and it's the responsibility of food suppliers to protect the public against foodborne illnesses and follow FDA regulations.
With updated regulations and technological advancements, food companies have improved their ability to catch and prevent foodborne illnesses and recalls before they happen. However, food supply chains have also gotten wider and more complex, making food safety compliance a group effort to ensure products are efficiently processed and comply with FDA laws. A fully integrated Enterprise Resource Planning (ERP) system that is designed for food companies helps track ingredients and finished goods throughout the supply chain. These integrated systems help ensure supplier compliance with FDA regulations, and help track country of origin and lot and date information which is critical in food processing. When this data is combined with block chain technology, it gives the consumer complete transparency from "farm to fork" of the food they are consuming.
Technologies like IoT devices and inventory management software allow businesses to have full visibility into their product data and enhance their tracking capabilities. By utilizing a fully-integrated food ERP solution for example, food distributors and manufacturers can access these tracking tools to automatically follow and update product lot and date information, increasing processing efficiency. Companies are also using solutions that update inventory data and utilize a supply and demand planning solution to follow the correct time constraints.

With an integrated ERP system, IoT devices and warehouse management tools can help food companies utilize important product data and track fulfillments, verification, and movements of food throughout the supply chain. This will help ensure each point of processing and inspection is accounted for to comply with food safety regulations.
In today's connected world, consumers are more knowledgeable about what they're consuming and buying on a daily basis. People are also more interested in brands' social stances and want to know where their favorite grocery products are grown and produced. This requires increased accountability on supply chain decision-makers for tracking product information, especially if a consumer gets sick or has an allergic reaction. With technology, tracking capabilities and transparency into the entire supply chain has become possible, and we'll see more and more brands leveraging the technical advantage going forward.
Joe Scioscia
Vice President of Sales
Comments