The Growing Shift to Cloud Adoption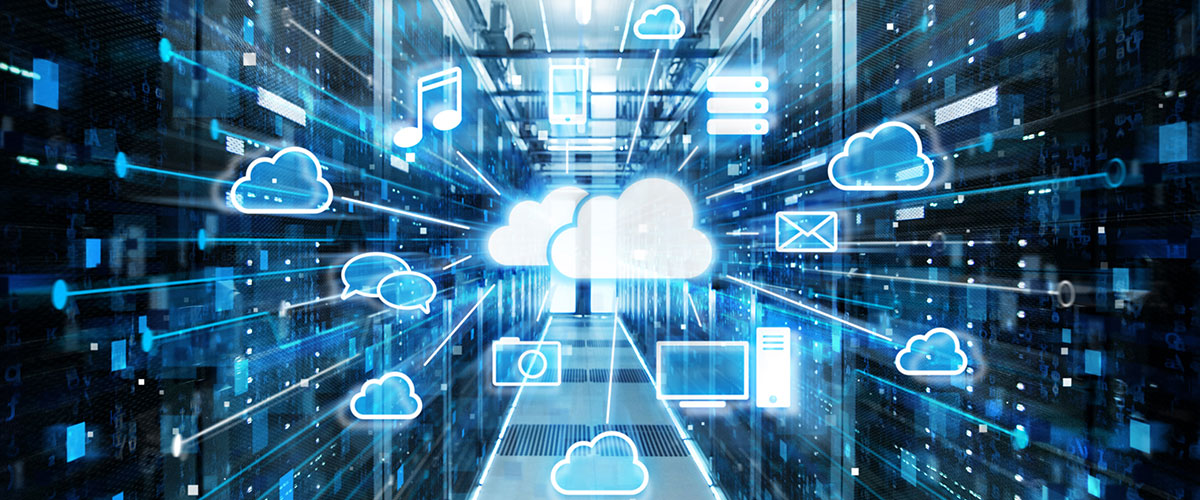 After more than a decade of providing cloud services for VAI customers running their enterprise resource planning applications (ERP) in the cloud, we have seen a shift in cloud adoption from initially slow to modest beginnings, to a more rapidly advancing deployment preference over on-premise. Since 2016 for example, VAI has seen a 25% growth in cloud customer installations, and a 90% cloud customer installation rate in 2018.
The United States is forecasted to be the largest public cloud market with expected spending of $124.6 billion in 2019, (Source: IDC) and the global cloud computing market is projected to reach $623.3 billion by 2023 (Source: Hosting Tribunal). This means that cloud deployment is becoming more prevalent for many businesses, with many smaller companies running almost entirely in the cloud, and increasingly, larger enterprises moving at least some applications off-premises or hybrid cloud.
Why the shift? Taking into account a variety of considerations, from benefits such as scalability, faster deployment, and cost effectiveness, to a range of storage options with public, private, and hybrid storage needs, businesses are reevaluating security concerns and workflow and workforce trends, and extending corporate policies to include the planning and implementation of some of, or even all mission critical applications to the cloud. Consider the following.
Quicker Means Better
Businesses typically enjoy faster deployment of their ERP and business applications when choosing a cloud model, which also enables more users to get more work done, with less people. Cloud-based applications and data are available from essentially any device connected to the internet, and businesses can access their data and applications very quickly, just about anytime and anywhere, offering the potential for a significant boom to the bottom-line.
Cost Effectiveness
In a recent Newsday article, VAI Customer AVA Companies reports to have saved at least $500,000 over seven years since moving its infrastructure to the VAI cloud, and staff maintenance and on-site physical servers' and high availability and disaster recovery costs were among the savings. With a cloud deployment, there's no need to spend big money on hardware, software, or licensing fees. The reduction of staff, number of servers, and software and hardware costs can substantially reduce IT costs - without impacting an organization's IT capabilities.
The Freedom to Scale
Growth leads to scalability, and cloud computing brings added storage, memory, and processing power with no interruption, and no need to upgrade operating systems to enable more feature function capability. It also eliminates the need to purchase new servers. This means companies can scale on demand to support changing workloads.
The Color of the Cloud is Green
Running green for many companies today is as crucial as operating lean. As more businesses opt to deploy in the cloud, there are fewer on-premise data centers globally, which equates to having less impact on the environment, since newer cloud-based data centers deploy green technology. Plus, sharing resources means everyone has a stake in positively improving their carbon footprint, and everyone wins, including the planet.
Soundly Secure
The enormous growth in data collection, reporting, and analysis has increased the demand for better safeguards and controls to protect business data (Source: Frost & Sullivan). With data breaches more common today than ever, it is in the interest of cloud providers to protect and secure their customer data and therefore, utilize every expense and resource possible to maintain security control. Businesses are advised to be fully instructed and knowledgeable of their cloud provider's plans for disaster recovery, data protection, and business continuity plans, enabling the best possible security measures available.
Tying it Together: The Tools to Make Us Fly
Of the many VAI Cloud successes we have seen, VAI Customer USATCO is proudly one of the first. USATCO supplies the aerospace and metal working industries with tools and equipment to build and maintain aircraft. It is imperative that they run their S2K ERP quickly, easily, and cost effectively, while also integrating seamlessly into their IT environment.
With their S2K Cloud deployment, the company has secure access to all S2K ERP applications and functions without the worry of a system failure or data breach. They have also never experienced down time. With greater visibility and improved collaboration across all departments, they can be as lean, cost effective, and competitive as they need to be, while enjoying the flexibility to scale their cloud capacity as they grow. Operating lean and green, the company can leverage cloud technology to soar to new heights.
As the technological landscape continues to rapidly evolve into new and fascinating directions, current trends reveal a quickly advancing cloud computing paradigm. As more businesses come to realize the cloud's very measurable benefits, the ratio of on-premise vs. cloud deployments may very well be reversed in favor of cloud computing. We've seen the results firsthand, and they are quite spectacular.
Kevin Beasley
Chief Information Officer
Comments