4 Ways the Supply Chain can Leverage CRM for Better Client Engagement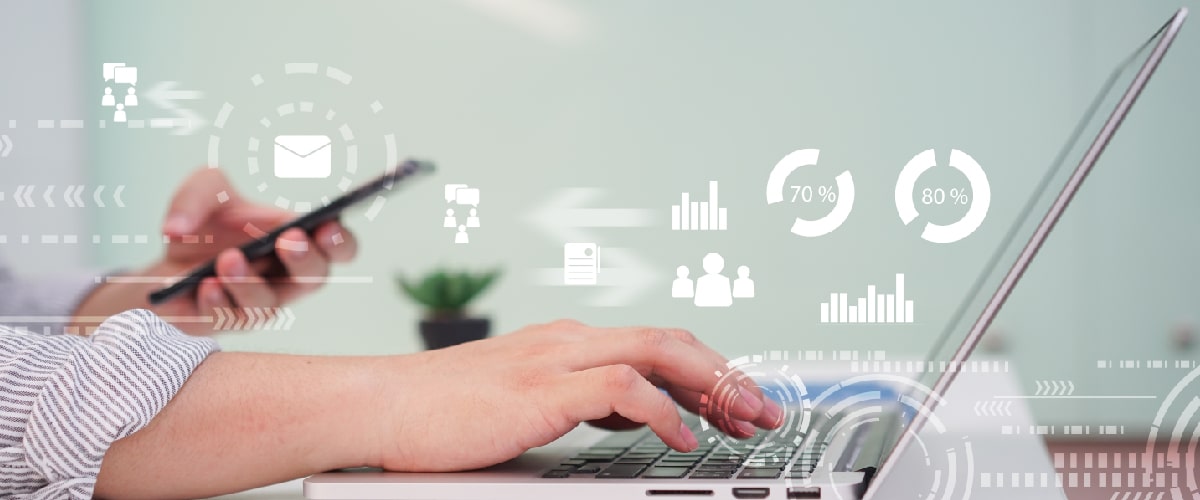 Technology functions best when it is working to foster strong customer relationships and make it easier for employees to perform their tasks. Using technology to skillfully build and maintain customer communication and support their needs translates to a healthier business model. When you enrich your client's experience with your brand, everybody wins – especially your brand.
A customer relationship management (CRM) system can provide numerous benefits and can connect the entire sales-customer life cycle, ensuring accurate, timely, and efficient communication. CRM software is used to gather customer interactions in one central place to improve customer satisfaction and increase sales. That is the goal.
If you are looking to explore this technology and learn how adding CRM software can automate your entire sales cycle and help win new business, it's worth considering a CRM's many benefits. Read on for just a few compelling reasons why you should put this technology to work for you.
The CRM Market is Hot
According to Grand View Research, the CRM market was valued at 40.2 billion USD in 2019 and is expected to expand 14.2% from 2020 to 2027. This is a sizable growth trajectory. Driven by consumer demand for better customer service and automated engagement, the CRM market is earning a lot of attention. The leap into the CRM arena is not new, but it is getting very interesting and heating up fast, especially in this era of enhanced remote work. Plus, CRM has been modernized to include built-in outreach sequences for follow-up, engagement tracking, and lead scoring, resulting in more marketing-qualified leads and enabling a strong sales pipeline.
Feature-Rich, Sales-Person Friendly
You've built a strong sales team, but now what? Lead nurturing can get complicated, with many action items to complete in the process. A CRM system can be configured by role to track sales rep activity, review leaderboards, manage tasks and goals, send alerts for when to contact, and track every interaction, from emails to phone calls. Imagine being able to leverage one system to log calls, send internal notes, send out messages and emails, create to-do's, attach relevant documents, and pull whatever data is needed instantly to engage with your pipeline and service existing customers! With a CRM, it is easy to follow the sales activity and respond when, where, how, and as needed.
A Strong Pipeline Builds the Future
Think of how great it would be to build a solid sales pipeline plus streamline your sales process, from initial contact to close, and track everything in between. When you can best monitor what is happening in the pipeline and respond easily and quickly to client needs, you are building better relationships, which also means you are more likely to improve your customer service and close more business. With so many cool features in place and with the entire process automated, your sales team can more easily to do their jobs and keep a solid and strong pipeline continuously moving.
How Accurate is Your Data?

Having customer data on-hand is great, but is your data organized and does it automate key tasks? Is it easy to reach and stored in one, handy tool? How about built-in analytics capabilities easily broken down into understandable metrics and actionable items? If this is not happening, you are likely missing out on a host of analytical insight provided through a CRM solution, including click-through and bounce rates, which can more accurately measure your marketing campaigns, and make the best use of your marketing budget. Sales and marketing go hand in hand, each relying on data to positively impact the process. Your CRM is a data stream, providing crucial insights about your pipeline and your customers that you would not otherwise have.
To service customers and develop new sales opportunities, supply chain representatives need immediate access to customer and product information. Reviewing past sales activity, product availability, pricing, and promotions are critical in matching customer requirements with your value proposition. With a CRM solution, you can easily increase traffic, convert more leads, win more customers, and turn them into promoters that grow your business, plus never miss the chance to engage with an opportunity. If your team is not leveraging this critical tool, isn't it about time to add one for your business?
Joe O'Hea
Sales & Account Manager
Comments