Looking To Take Back Control Of Your Company? 3 Ways Spreadsheets Are Hurting Your Business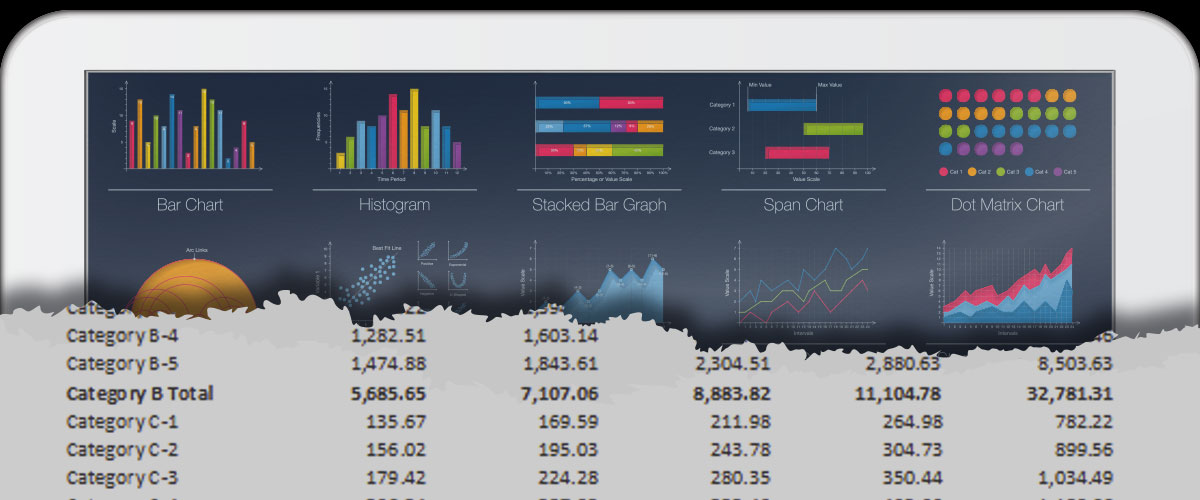 Looking To Take Back Control Of Your Company? 3 Ways Spreadsheets Are Hurting Your Business
Spreadsheets are very vulnerable to human error, and incorrect calculations can have a domino effect, causing major mistakes to occur throughout a document and eventually can negatively impact your bottom line. Relying solely upon spreadsheets can also cause your team to hesitate when it comes to integrating your company to real-time dashboards however dashboards truly are beneficial, as your team would have access to, and can analyze data in real time. Dashboards may eliminate the time needed to understand spreadsheets, giving your team that time back in order to work on other pressing tasks.
Here are 3 ways spreadsheets are slowly hurting your business.
1. Can You Afford The Mistakes?
Using spreadsheets is a manual process, which also makes it vulnerable to human error. Excel is a process designed to contain your data within cells, which means copying and pasting information and/or entering incorrect fields all have the potential to lead to errors, and in the long run cost your business time and money. Stay ahead of the problem and consider using an ERP solution with integrated analytics capabilities to create reports and dashboards that can change how your company does business for the better. In doing so, your records are updated instantly and accurately, and your company gets high-level performance, saving both time and money.
2. How Much Of the Data Can You Really Analyze?
Think of how much potential your data has. Then think of the range of creativity you're given with your current spreadsheet system. Simple bar charts aren't going to cut it. Enterprise Analytics software can show you behavior patterns, such as product trends over time and year end comparisons. There are also several analytical tools that can provide data visuals in immediate and easy understandable formats. Having the ability to collect these data points will result in quick and easy decision-making for the key planners on your team.
3. Are You a Team Player? Because Spreadsheets Are Not
If spreadsheets are your main source of data collection, then it may be safe to say that there are multiple employees who have their hands on one document. Not only can errors easily be made, but data can potentially be lost, as well as easily manipulated. Shared documents are not presented in real-time, and if a document is changed but then never sent to the team, you could be misled by outdated information which could then impair the judgements of top decisions makers.
It is very common for companies to start their business on basic out-of-the-box software. But as the business grows, they often turn to spreadsheets to begin managing the more complex functions and reporting that accompany that growth. What some companies may not realize is that those spreadsheets can hurt their bottom-line.
Are you reaching the limitations of your system? Like many growing businesses, you may be at a cross-road. Learn more about how a fully integrated
ERP solution
with integrated Analytics capabilities can help your business.
Joe Scioscia
Vice President of Sales
Comments