Tips and Best Practices for the Health of Your Business Continuity Plan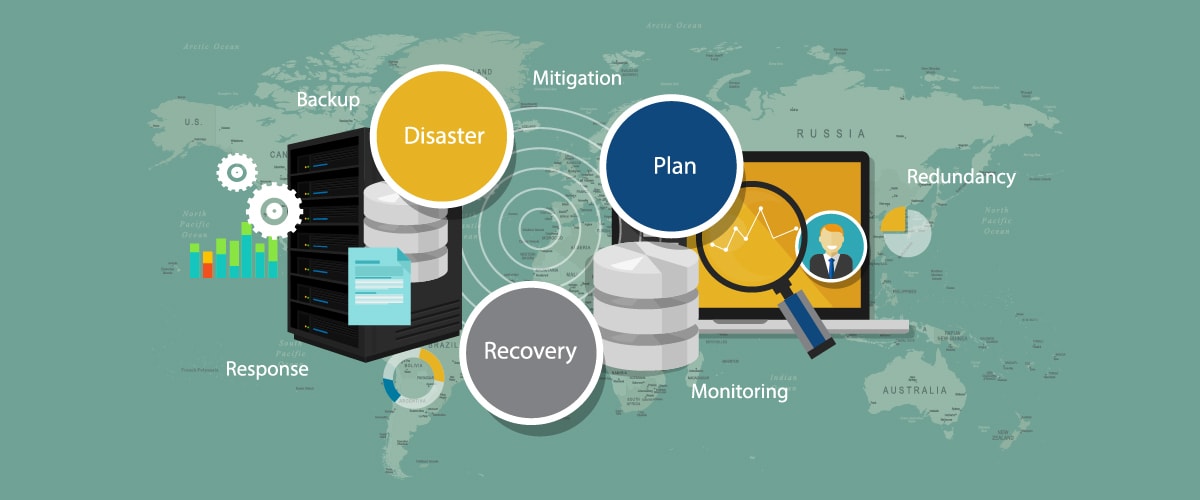 In late December, 2019 news began to spread of an unusual type of pneumonia sickening people in Wuhan, China. This mysterious illness would quickly travel globally and come to be known as the coronavirus, or COVID-19. In the weeks that have ensued, COVID-19 has caused school closings, travel disruptions, conference cancellations, sweeping quarantines, record-breaking stock market swings, and an overbuying frenzy of cleaning and household supplies such as Lysol, hand sanitizer, and toilet paper. At the time of this writing, all sporting events such as with the NBA and NHL have cancelled their seasons entirely and as of this writing, MLB has delayed opening day until June, while the fate of the 2020 Summer Olympics in Tokyo remains unknown. Ultimately President Trump would declare a national emergency to provide access to upwards of $50 billion for states, territories, and localities, and additional bills are in the works. On March 18, the president signed the Families First Coronavirus Response Act, a bill aimed at providing relief in the midst of the COVID-19 outbreak.
Such unprecedented reaction is impacting businesses worldwide, with the travel and transportation industries already feeling the effects, and more industries likely to follow. Widescale remote working is being enacted rapidly amid shutdowns, and remote working may very well be here to stay once the virus threat has subsided.
With news changing by the hour surrounding COVID-19, what does it all mean for your business, and what can you do to ensure continuity through disruption now and in the future? If you have not already done so, now is the time to review your Business Contingency Plan (BCP), if you have one. If you do not have a BCP, it's time to get started.
As an Enterprise Resource Planning (ERP) developer and software services provider, VAI has had a disaster recovery plan in place for 25 years. We have numerous remote workers with remote access, working sometimes 24/7 for a global customer base. Disruption is not an option for us, and neither should it be for you. We have seen technological advancements that are enabling opportunities today that weren't available just five years ago, bringing with it a new frontier to successful business continuity.
Predicting a disaster can be virtually impossible, so it is essential to prepare accordingly. Whether a virus, a natural disaster, or any other type of business disruption, you can take important steps now to ensure your business is prepared. Consider the following steps as being vital components to your BCP.
Contemplate your options now for cloud deployment
In a previous cloud adoption blog, we shared the benefits of a cloud deployment for your ERP software implementation. High Availability (HA) integrated with an optimized cloud environment can do several things for your business continuance, including protection from downtime. If there is an equipment failure for example, your HA solution will allow you to seamlessly rollover your operation to redundant infrastructure, ensuring no disruption to client and employee activity and the continuation of critical business functions. HA protects businesses from lost revenue when access to their critical business applications and data resources is disrupted.
The reallocation of personnel is also a sizable benefit in a cloud deployment, such as employees will no longer need to monitor in-house servers and can redirect to other areas of operation. Businesses can thereby free up critical IT resources for tactical initiatives and innovation.
Engage all lines of communication
Are your employees aware of the company's BCP procedures and what is expected of them if a disruption to normal business operations occur? If not, engage with them and detail the steps that will take place in the event of a disruption. This should include remote work where employees are expected to have a functioning workspace with access to the necessary equipment, passwords, contact information of clients, colleagues, partners, and vendors that is accessible beyond the office, as well as access to all imperative data in a remote environment in order to complete their tasks. Employees should have the ability to access all line of business applications and maintain connection to all communication outlets, as well as know how to roll their office phone to a mobile device or use a soft phone application. Include in your BCP communications clear electronic and/or hardcopy documentation of what will be expected of them in all situations, and let them know the company will continuously monitor and remain on top of developments in real-time.
Cross-train employees and test access
Once you have fully communicated your BCP with your team and you are ready to test remote working capabilities, plan to have at least one live test of functioning applications either from employees' homes or from other work sites. More than one test is encouraged, in fact, test a dozen times even if everything is going smoothly. Then, cross train employees and test remote capabilities in alternating roles to ensure all variables run smoothly.
As an example of the success or cross-training, VAI worked with a customer who was able to successfully perform remote work a dozen times. We then had them switch roles during a test, and they were surprised when they hit snafus. Plan for this early on and you'll likely have results that will best benefit your remote work structure.
Businesses are now noticing that remote work could very well be the future after the current disruption dissipates. Technology such as mobile devices and applications are dramatically enabling such advancements, making it very likely that the current remote working environment will be here to stay.
What does the future hold?
Five years from now, a new set of circumstances with new rules, capabilities, variables, and technologies will no doubt unfold. Consider staying ahead of the curve by continuously updating your BCP as new developments arise, including advancements in technology and company growth and expansion.
As current circumstances continue to unfold, many businesses are preparing for what could be the new norm. Those who have already taken the steps to protect their customers and employees by implementing a smart and solid BCP foundation are in the best position to ride out the current disruption. Those who have not undertaken a BCP may want to do so as soon as possible. The health your business may depend on it.
Kevin Beasley
Chief Information Officer
Comments