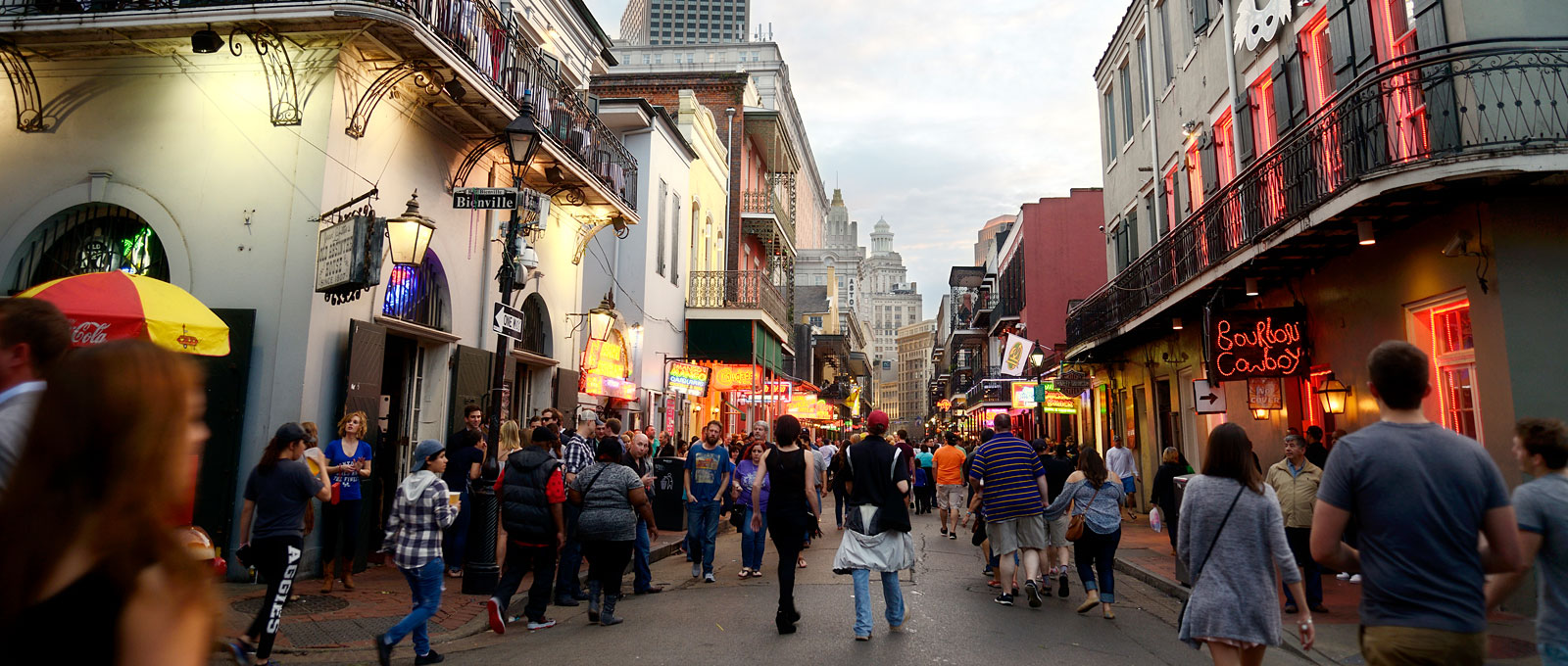 Watch out New Orleans! In just a few days, VAI will bring its high-hitting, advanced technology your way. Before we can descend upon the "Big Easy" with an awe-inspiring User Conference, we've decided to learn a little more about this iconic city, known for its sultry jazz, festive Mardi Gras and mouth-watering cuisine.
During the first half of the 19th century, the "New Paris" was the United States' wealthiest and third-largest city. By 1900, the city's streetcars were electrified, and New Orleans jazz was born in its clubs and dance halls. New Orleans is as impressive as it is rich in cultural and architectural heritage.
Here are just a few impacts New Orleans has made in the world since its beginning.
Did You Know?
The First Opera was performed in New Orleans in the 1790s. Operas were staged throughout New Orleans including in the famed opera venue, Théâtre d'Orléans, from 1819-1859. The French Opera House, at the corner of Bourbon and Toulouse streets, succeeded that theatre and subsequently burned to the ground in 1919, sadly taking this brilliant art form with it and causing major disruption to opera in the city. Although there was talk of rebuilding the iconic French Opera House, no action was followed through. For a generation, most of the city's opera performances were presented by touring companies at various local theaters. In 1943 however, the New Orleans Opera Association was formed by a group of music lovers, who succeeded in securing a resident company within the city. Opera returned in grand style with the founding of the present-day New Orleans Opera Association, and many notable singers such as Luciano Pavarotti appeared with the company.
Scary Movie Lovers
New Orleans is known as the most haunted city in America, and is often the preferred destination for paranormal investigators as well as tourists who are passionate about ghost haunting. The #1 reason for the high volume of hauntings is the city's long history of tragedies. New Orleans has a past steeped in catastrophe, and its residents have endured devastating events that include hurricanes, major fires and epidemics. In the year 1853 for example, 7849 lives were lost to yellow fever. Many people believe that those who died so tragically still wander the haunted streets late at night, leaving ghost hunters and thrill seekers alike with spine-tingling goose bumps.
Calling All History Buffs
According to the National Register, New Orleans has 20 historic districts, more than any other city in the U.S. Situated on a bend of the Mississippi River, crescent-shaped New Orleans has been the chief city of Louisiana and the Gulf of Mexico's busiest northern port since the early 1700s. Founded by the French, New Orleans was ruled for 40 years by the Spanish and bought by the United States in 1803 during the Louisiana Purchase. Significant battles of The War of 1812 and the Civil War were fought over the city. In the last hundred years, the key struggles of New Orleans have been largely social with high levels of poverty and racial strife, and natural, such as the major destruction and loss of life with Hurricane Katrina in 2005, in addition to floods and slowly sinking land. Yet, New Orleans remains a major destination for tourism, conventions, and major sports events.
Now that we've taken a brief tour of New Orleans, we are ready to enjoy all the excitement that this iconic city has to offer during the 2016 VAI User Conference. Powering growth with cloud, analytics, and mobile technologies is the main focus for this world class event. We are connecting S2K Enterprise users with VAI executives, industry and technology experts, and business thought leaders, to give them the tools they need to succeed and maximize their return on investment. We look forward to rolling out our biggest conference ever in the Crescent City!
For more information, visit: https://www.vaiconference.com. #VAIConf16
Lisa Vormittag
Chief Financial Officer
Comments