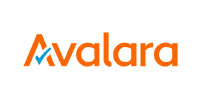 Avalara
October 6-8, 2020
2020 Tax Concerns for Exempt Sellers
If you sell products or services that are exempt from sales tax, your compliance challenges and audit risk can be complex and burdensome. For each non-taxable sale, you must associate a tax exemption certificate (or more than one, in some cases) proving tax was not owed. But gathering and managing these documents while understanding your obligations quickly becomes overwhelming.
We will dive into tax tips specific to manufacturers, wholesalers, and distributors to help your business stay on top of its tax compliance A-game.
You'll learn:
The impact of rising economic nexus laws on exempt sellers, including increased tax obligations in multiple states
How to decrease the burden of providing exemption certificates for your customers
Tips to effectively manage and organize exemption documents to avoid audit penalties
Why your business must actively manage consumer use tax in addition to sales tax exemptions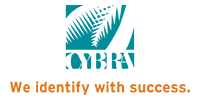 CYBRA Corporation
October 6, 2020
Get Ready for the October release of MarkMagic Version 10:
See what all the excitement is about…LIVE! Here's a chance for the S2K user community to see what's in it for them.
A quick snapshot of highlights:
SQL support: MarkMagic Version 10 can gather variable data from virtually any database and server. No programming necessary.
eCommerce support: just got a whole lot easier. Dynamically merge images and PDFs from other sources with MarkMagic formats. Perfect for complicated eCommerce forms, Chain of Custody, etc.
Auditing: Archived print jobs and logging of all format and field editing, AND MORE!
October 7, 2020
VAI and RFID - Perfect Together!
Learn how VAI customers are benefitting from RFID. Two actual examples among many:
Vendor Managed Inventory does its own unsupervised replenishment.
Tracking Work in Process with RFID tags provides greater management visibility leading to measurable gains in efficiency and productivity.
October 8, 2020
Make your CYCLE Counts Really Count.
Sure, you know HOW MUCH you have in inventory, but do you know WHERE it all is? How much time do you waste trying to find items for fulfilling orders? With no more effort that your current inventory count, see how CYBRA's newest disruptive technology not only counts WHAT you have but also PinPoints WHERE - within accuracy of one foot! Sound incredible? It is. Come see for yourself. Live!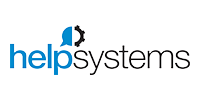 HelpSystems
October 6, 2020
Accounts Payable Automation Packages for S2K Enterprise and what level is right for you
Are you looking to automate your AP process or just get rid of those filing cabinets to save space and find documents more quickly? This session will show how you can unify the entire approach with document capture, classification, and workflow management solution and help you understand how documents can be captured with different levels of automation. See what packages are available for AP Automation and understand what level is right for your organization. You will also see how the Webdocs document and workflow management is integrated with S2K to eliminate manual data entry and provide workflow approvals inside or outside of S2K.

October 7, 2020
Forms Automation – Beyond the paper with S2K Enterprise
Move beyond the paper and replace expensive and non-efficient paper forms with Webdocs Forms and Document Management. Easily create dynamic web-based forms that integrate to S2K with full version and audit control. Easy to use, drag and drop designer with quick deployment. Start saving time, increase data accuracy, and simplify processes with web-based forms.

Webdocs Forms Management also offers a robust workflow engine to route forms efficiently throughout your organization's process for compliance and regulatory purposes.

October 8, 2020
Getting Started with Document and Workflow Management and RPA
Learn how to start phasing in Document Management into your organization and start down a path of deeper document automation by using Robotic Process Automation (RPA) to automate repetitive user based manual tasks. Automate the document capture from email inboxes, network folders, and websites/portals and directly place them into the Webdocs Document Management Solution for secure file retention, approval workflow, and easy retrieval.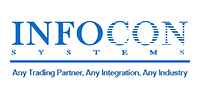 Infocon Systems
October 6-8, 2020
Best Practices for Deploying EDI
Infocon Systems has partnered with VAI for several years to provide Cloud-Based, EDI solutions that are integrated into S2K. We will be discussing best practices in deploying EDI and how providing B2B integrated solutions into S2K can streamline the order-to-cash and procure-to-pay cycles, while eliminating re-keying of data and associated errors. Whether you are already EDI capable and considering migrating from legacy EDI technology, or just beginning your EDI journey, we will discuss implementation options, and important criteria to consider when evaluating EDI solutions.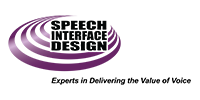 Speech Interface Design
October 6-8, 2020
Speech Interface Design and VAI: Expert Partners for Voice-Directed Picking and Workflow Solutions
Speech Interface Design (SID) is VAI's expert partner for voice-directed picking and workflow solutions -- currently used each day by more than one million workers around the world in distribution operations large and small to optimize accuracy and productivity while improving worker safety and satisfaction. During this session, SID will explain the "hands-free, eyes free" benefits of voice-directed work, share the real world results obtained by some of your fellow VAI users, specifically Concordance Health Care and Black River Produce, and answer all your questions about its practical implementation and use.

To help you make a well informed decision about voice based on the value it will deliver within your specific operation, SID offers the industry's only "Industrial Engineering - strength" Value & ROI Analysis, and to you as a VAI user, it is complementary. During this session, SID will explain this consultative process and deliverable and share why companies of all sizes have found it invaluable.
Varsity Logistics, Inc.
October 6-8 2020
S2K-Integrated ShipSoft Suite for Optimized Shipping
This session will give you a first-hand look at the latest seamless integration we have developed with our premier partner for parcel and LTL shipping, Varsity Logistics. The benefits of a VAI S2K-integrated shipping solution include reducing shipping costs, optimizing your shipping processes to save time and expenses, and increasing your customers' satisfaction.

Varsity Logistics software features rate quoting / rate shopping from order-entry, creating shipping labels in your packing process, automatic ship-confirm, automation of export documents, access to shipment details and history by all authorized users, order optimization/containerization, and much more.

Attendees of this session will receive a promotional code from Varsity Logistics for a discount on the future purchase of their ShipSoft software.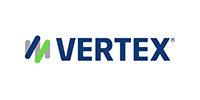 Vertex, Inc.
October 6-8, 2020
VAI and Vertex – a Perfect Combination for Handling Your Complex Tax Compliance Requirements
During this session, you'll see a demonstration of the Vertex cloud-based sales tax solution, tailored to specific industries. We'll have time for Q&A, and share why some of the largest enterprises in the world work with Vertex as their trusted tax partner.
In this session, Vertex presenters will review:
Why companies should automate tax calculation and remittance
What events can put your organization at risk
What to look for in automated solutions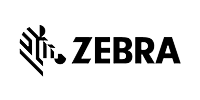 Zebra Technologies
October 6-8, 2020
Raise Your Performance with Zebra's Portfolio of Mobile Computing Hardware and Software Tool
Join Zebra Technologies in our upcoming learning sessions. We will be discussing our portfolio of mobile computing hardware and software tools and how they can help you raise your performance. To succeed in today's digitally connected business world, you need to give your workers the right tools to complete their unique work tasks faster, smarter, and better and Zebra can help you do it.

We will also be discussing the printing portfolio. No one has time for printer failure. Printers should perform flawlessly, almost invisibly. But when they're down, so are your operations. Remove the hassle with Zebra Printers. In our third session we'll touch on how we look to those on the front lines for support. Whether it's administering oxygen, fulfilling orders, bagging groceries, rescuing patients, or delivering supplies, there's no shortage of heroic efforts to inspire us. At Zebra, we're truly honored to be able to empower these heroes to do their best.