3 Ways Technology Is Changing the Way We Work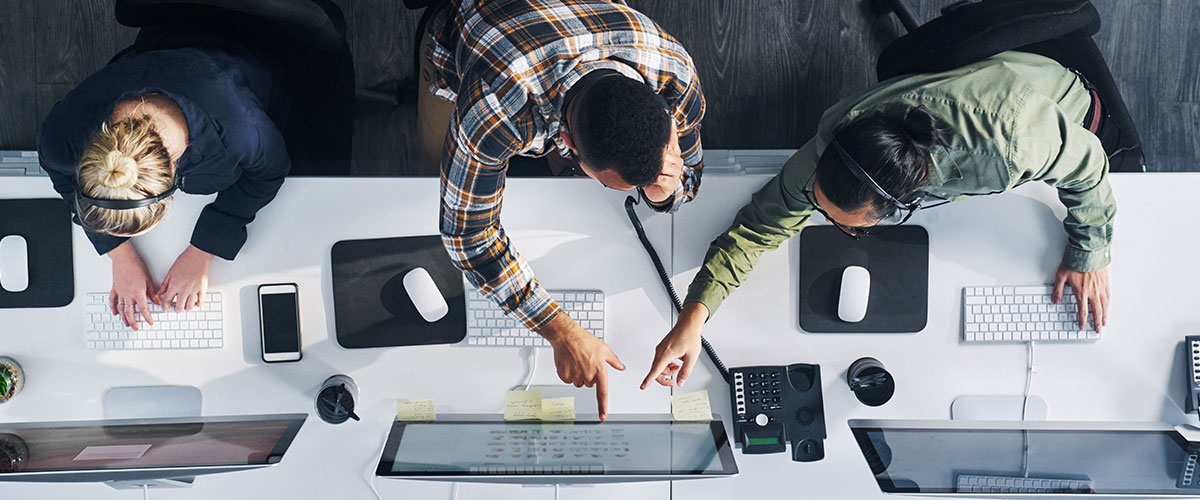 3 Ways Technology Is Changing the Way We Work
As technology is rapidly incorporated in our everyday lives, it is not only changing the way we live, but also the way we work. It is incumbent upon business leaders to keep up with technology's evolving pace, in the most efficient manner, by implementing new technological solutions such as an integrated ERP system that can help business leaders ensure profitability and growth.
If you can't say yes to the following statements, then it may be time to find an ERP solution whose technological advancements can help streamline your business.
Aspects of my business can be handled from remote locations, with a smart device or tablet. Mobility has brought businesses closer to their customers in ways that were unimaginable just a few years ago. Mobile applications available today, including: order processing, route sales, warehouse management, field service, and proof of delivery, have helped businesses move their operations from the desktop to the truck stop, and everywhere in between. Mobility within your ERP solution allows workers to acquire instant access to information, no matter where they are. This can help your team answer questions and provide data to customers and prospects who would otherwise have had to wait. With a mobile solution, your sales and delivery teams will benefit from the functionality, data, speed, and accuracy of mobile applications, all of which leads to greater customer service, a critical benefit both in the office and out.
Technology has increased the ease with which we can all stay in touch with customers. Email marketing is a great way to increase your company's online sales and build relationships with current and/or potential customers. Email marketing can be four times more effective than social media for acquiring new customers, and the acquisition rates are always growing. While the basics of email marketing may be fairly easy to understand, it can bring significant ROI for brands of any size. With email marketing, you have the chance to give your company a voice, so embrace your creative side and remind your customers why they should love what you are offering.
Cloud computing allows my business to move operations safely and securely off premises, where I don't have to worry about downtime or substantial infrastructure costs. Cloud computing offers your business many sizable benefits, and moving your business to the cloud may reduce the cost of managing and maintaining your IT systems. Your business can also scale operations to best fit your business needs. It's important to choose a cloud computing model that makes it easy for your business to work on projects across various locations, allowing employees to become flexible in their workday practices.
When it comes to your business, there are undoubtedly countless things that require your undivided attention, but there's only so much you and your employees can do at one time without automation. An ERP solution with mobile, email marketing, and cloud capabilities can mean the difference for your business; from tracking shipments and managing inventory, to empowering the sales marketing teams with tools that can really grow the business, an ERP solution help you make sure that you, your customers, and your employees are able to perform at top most efficiently and effectively, because your workday matters, and so does your business.
Joe O'Hea
Sales & Account Manager
Comments