The Proof is in the Delivery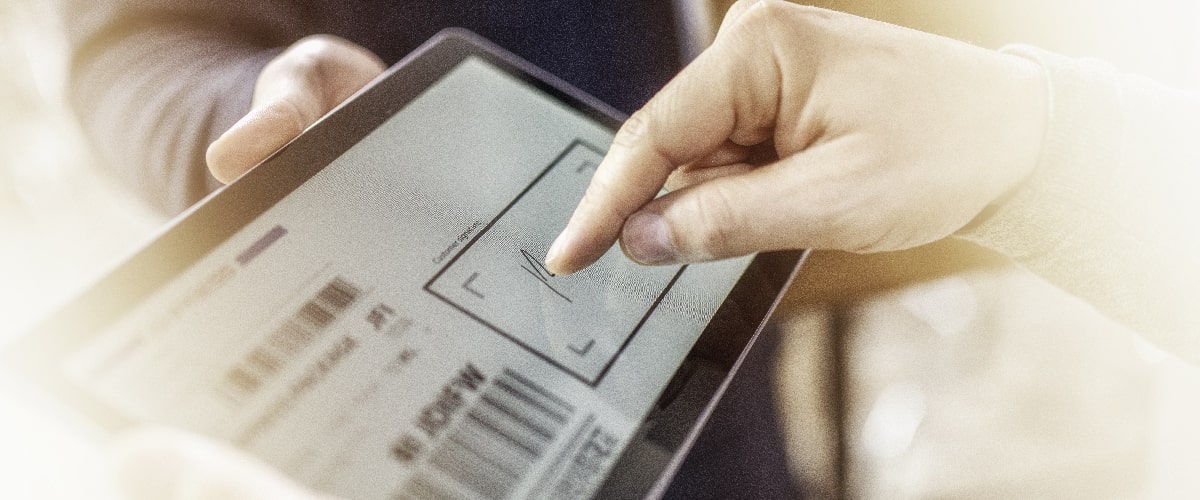 In today's digital world, we have witnessed a sizable shift from traditional brick and mortar purchasing to online browsing and product searching, review scanning, and buying. An estimated three billion packages were expected to ship across the U.S. during the 2020 holiday season - about 800 million more than delivered the year before. While online shopping has been in place for some time and the shift has not exactly occurred overnight, the COVID-19 pandemic has pushed digital behavior even further with more people ordering a greater number of products online, from food, medicine, clothing, and cleaning supplies to furniture, electronics, car parts, and more.
Particularly because of the pandemic, smart businesses have and continue to invest heavily in ecommerce, shoring up websites and producing customer-friendly shopping experiences with fast and secure product look up, while layering in product features, pricing, availability, size charts, reviews, and easy checkout. When the order process is completed, the vendor packages and then ships the product to the intended recipient, and therein things can get a bit tricky.
As Amazon, Fedex, and UPS trucks roam the roadways with daily deliveries, many businesses know that it is essential to have track and trace capabilities in place along with proof of delivery (POD) to ensure inventory control, avoid damage claims and disputes, and prevent denial of receipt of goods. A mobile POD application is designed for businesses to ensure the goods have been delivered as expected and usually includes signature capture and GPS location information which outlines road delivery status updates by route and driver. Beyond these functions, additional features such as with VAI S2K Mobile POD include shorts and returns processing, payment collection, and delivery receipt via print or email.
Barnwell House of Tires implemented VAI's S2K Mobile Proof of Delivery (POD) application to overcome challenges in verifying deliveries and signing invoices that began at the onset of the pandemic, so it could keep its workforce socially distanced and safe. The S2K Mobile POD application replaces the face-to-face paperwork process of capturing signatures with a socially distanced and efficient paperless process to confirm the delivery of merchandise by capturing signatures and photographs electronically.
Dan Beyer, CIO at Barnwell House of Tires, said in a recent press release that the S2K Mobile POD application has been a game changer for the company especially during the pandemic. Their priority is to keep their customers and employees safe, and the picture function in the application allows them to do that. With some of their customers opting not to sign invoice copies or tablets because of the pandemic, an easy solution is to use S2K Mobile POD to take a picture of the tires they deliver in front of something recognizable at the customer's location, providing proof and confirmation of delivery. This feature keeps everyone safe and has also prevented at least four large disputes already, positively impacting revenue.
As technology continues to shape how we live our lives, businesses must adapt to consumer trends and demands, and adopt the tools needed to supply their needs. Even as ecommerce continues to rapidly expand, busines would do well to leverage a mobile POD solution to monitor, track, and provide proof of delivery to compete and operate successfully.
Kumar Kandula
Project Management
Comments