Pharmaceutical
Use S2K Pharmaceutical Software to improve operational processes and to monitor and collect data for reporting to drug enforcement agencies.
The pharmaceutical industry experiences ongoing changes. The challenges of increased market demand and stricter legislation increase the demand for more efficient and flexible pharmaceutical supply chain management solutions. VAI's Pharmaceutical ERP software utilizes advanced technology to help you meet those challenges head-on.
Pharmaceutical distributors today must move products to their customers faster while maintaining lower inventory levels. VAI's solution is a suite of enterprise pharmaceutical ERP software that helps improve supply chain management, customer relations, vendor agreements (IMA's), identification of slow moving, and out of stock items and inventory data.
Pharmaceutical Supply Chain Management and More
Automation in the pharmaceutical supply chain is critical to ensure success. Leveraging 35 years of enterprise management software experience, S2K for Pharma is a completely integrated ERP software solution that helps pharmaceutical companies ensure that Industry-specific regulations and institutional requirements are met, while helping companies lower cost and increase customer satisfaction. S2K for Pharma helps distributors and manufacturers of all sizes with DEA license management and reporting, pedigree lot tracking, forecasting and procurement, warehouse management, sales force automation, lean manufacturing, and much more. Features include:
Direct Shipments
Non Stock Special Orders
Quotes
Shopping lists
Future Orders
Blanket Orders
Counter Sales
Bar codes order verification
Customer retail pricing and labels
NDC#, Generic#
Pedigree tracking
IMA controls
Lot control
Serial number tracking
Complimentary and substitute items
Kit and Manufacturing
Comprehensive pricing matrix
Price and cost to 4 decimals, 20 position
Let's create your company's growth strategy together!
Let's create your company's growth strategy together!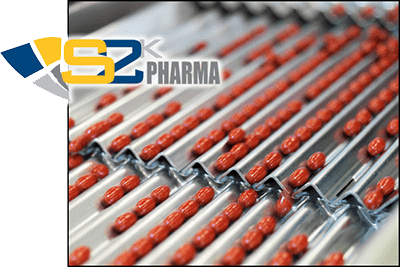 S2K Pharmaceutical
Constant changes in the pharmaceutical industry are forcing companies to continue to find new modes of technology that will: improve monitoring and data collection for drug enforcement agency reporting, overcome IP and security issues, improve employee productivity, better engage with customers, and provide a high level of customer service.