VAI wins Gold in the 2018 One Planet Best in Business and Professional Excellence Awards Corporate Milestone of the Year
January 9, 2019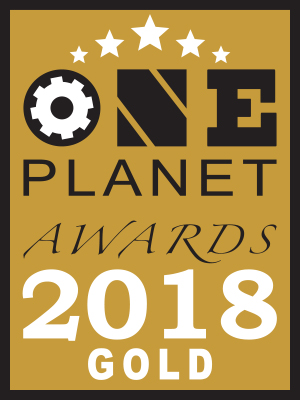 Ronkonkoma, N.Y. — January 9, 2018 — VAI, a leading ERP software developer, announced that it has been named as one of the winners in the prestigious One Planet® Awards in the Corporate Milestone of the Year category, having been in business 40 years in 2018. The coveted One Planet Awards is the premier awards program honoring best in business and professional excellence in every industry from around the world. Organizations from all over the world are eligible to submit nominations including public and private, for-profit, and non-profit, largest to smallest and new start-ups.
Renowned for its innovative, award-winning S2K Enterprise suite that automates and streamlines the most critical business functions, VAI emerged a software leader by helping some of the industry's most recognized companies improve efficiencies and customer service through automation. From its beginnings through today, VAI continues to expand its employee and executive teams, add office space, and grow its customer base. The company achieves double-digit growth year over year by leveraging the latest technologies. Looking towards the future, VAI plans to integrate more innovative technologies into S2K Enterprise to best serve its customers, including predictive analytics and artificial intelligence, as well as expand current applications including its mobile suite.
"It's an honor to be named a winner by One Planet Awards for this esteemed industry and peer recognition," said Bob Giustino, VP of Operations, VAI. "This award is a testament to VAI's customer commitment through 40 years of providing innovative technology and the highest level of support and service. As a leader in technological advancement and development, we have experienced tremendous growth at VAI, and we are excited about the direction of our teams, our technology, and our dedication to our partnerships with our customers. We are well situated to help them grow and prosper in this fast and ever-changing technological landscape, and support all of their needs well into the future."
About the One Planet Awards
One Planet Awards recognizes companies for their business and professional excellence. The One Planet Awards honors are currently conferred in category sections which include outstanding individuals, executives, teams, new products and services, PR, Marketing, and Corporate Communications, and organizations from all over the world. Learn more about the One Planet Awards at www.oneplanetawards.com and participate.
About VAI
VAI is a leading independent mid-market ERP software developer renowned for its flexible solutions and ability to automate critical business functions for the distribution, manufacturing, retail, and service sectors. VAI's software solutions are backed by a wealth of experience and a reputation for excellence that countless companies rely on. With specific ERP solutions for Hard Goods, Food, and Pharmaceutical companies, VAI has helped some of the most recognized companies address key industry requirements and deliver bottom-line results. VAI continues to innovate with new solutions that leverage analytics, business intelligence, mobility, and cloud technology to help customers make more informed business decisions and empower their mobile workforce. VAI is headquartered in Ronkonkoma, NY, with branch offices located in Florida, Illinois, and California. For more information, visit www.vai.net, follow @VAISoftware on Twitter, vai_software on Instagram, and "like us" on facebook.com/VAISoftware.
For more information, please contact:
Diane Dady
VAI
631-619-4729
Joel Richardson
Racepoint Global
617-624-3298