'Tis The Season To Be Mobile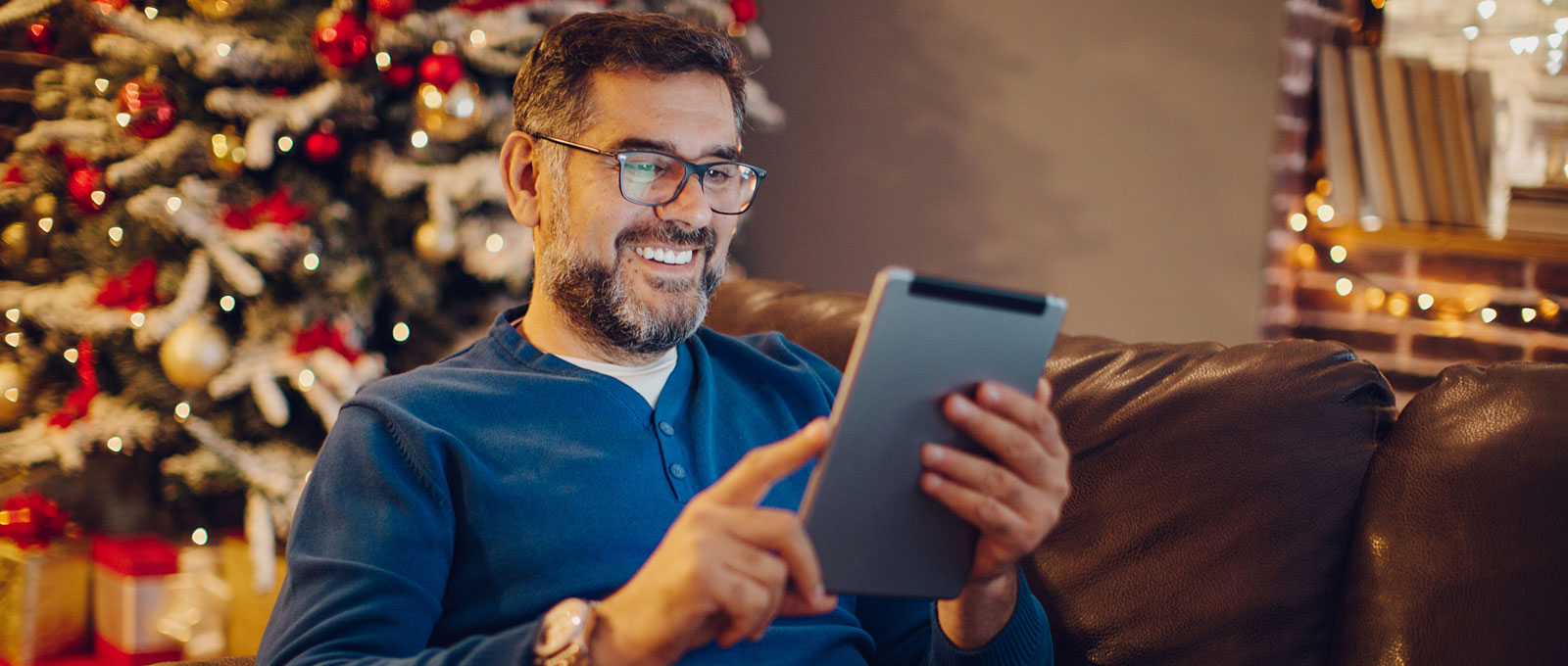 With approximately 6 weeks left in the holiday shopping season, it's no surprise to see that retailers are eager to make the most out of the 2016 holiday rush. According to the National Retail Federation NRF's survey conducted by Prosper Insights, American consumers plan to spend an average $935.58 during the holiday shopping season this year, and it's not surprising that social media marketing and mobility will play an increased role in driving sales.
If you are a retailer trying to stay on top of the holiday rush, here are three Mobile Marketing tips to ensure you are prepared, because falling behind on your marketing efforts could be the difference between success and failure.
Increase Mobile Marketing Efforts. Mobile shoppers account for 34% of e-commerce sales during the holidays. Successful mobile marketers know who their shoppers are, and what products they buy. In addition, they know what kind of mobile device their consumers carry. According to ReatilDIVE, How retailers can maximize mobile revenues this holiday shopping season, iOS users complete most of their shopping by Cyber Monday, while Android users tends to take longer with their buying decisions and tends to wrap up their shopping last-minute. If you can determine when your consumers are most likely to buy, you can then max your marketing efforts around your target markets shopping behavior. Mobility is likely to influence every moment in the mobile shopper's journey this holiday season. Ordering online, whether via laptop, tablet or mobile phone and later picking up the item in a physical store is going to be the shopping method of choice for most holiday shoppers this season. According to DealNews, 6 Reasons Why the In-Store Pickup Trend Will Continue to… Pick Up, in-store pickup unites the simplicity of shopping online with the ease of purchasing from a local retailer.
Promote your website. Not only should you have a well-designed and easy to use website, but it is also crucial to put your website in the spotlight. There are many tactics you can use to optimize your website traffic, but at the very least, you should be following some practices related to search engine optimization (SEO). With the help of SEO, your company can leverage site traffic by ensuring your website can be found in search engines using words and phrases relevant to what your site may be offering. Now more than ever, websites are getting rewarded with better rankings and increased search traffic for having strong engagement metrics. But what about our mobile users? With mobile search becoming a stronger ranking factor, online retailers cannot ignore the mobile revolution and must therefore ensure their websites are mobile-friendly as well.
The Power of Personalization. Customers feel more connected to retailers who tailor content based upon their individual preferences. Examples of personalized messages can include informing consumers when orders are ready, or providing loyalty status updates. It is not so much about what to send to your consumers however, rather than when to send messages to consumers. Get creative and send out targeted, timely emails that refer to specific actions your shoppers performed on your site or in your store; then you may suggest the next steps you want them to take, such as completing a purchase or providing them with a discount to help close the deal. Delivering personalized messages based on customer actions is a powerful way to build value. The more tailored the content, the more connected your customer will feel resulting in an increased sale. We can consider this a win-win for everyone.
With the holiday season upon us, it's time for businesses to implement their marketing tactics. Mobility has changed the way in which people make their purchases. With this shift in the purchasing behavior of consumers, companies are making necessary changes in their marketing strategies. If you want to make it big in this holiday season, it's essential to know about the latest mobile marketing trends.
Debajyoti Das
Chief Architect, Mobile Development
Comments